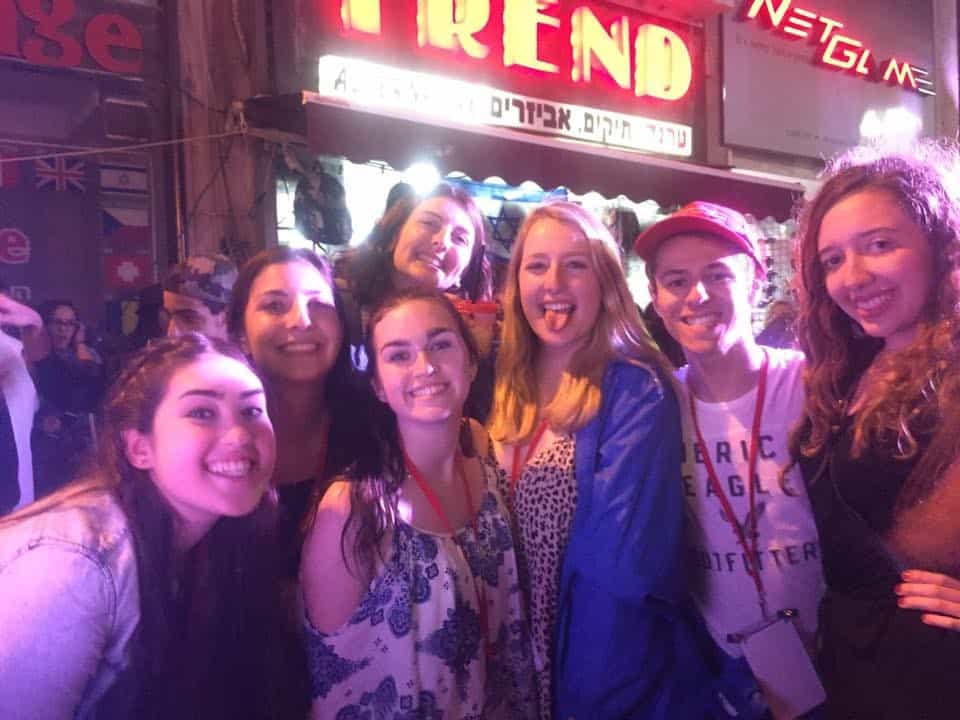 -by Noa Siskind
This past May, I went to Israel for the first time through March of the Living with the BBYO delegation. The trip was scheduled during the week of Yom HaZikaron and Yom HaAtzmaut.  Yom HaZikaron is Memorial Day in Israel, and it is a day of great sadness. I learned while I was there that every Israeli knows at least one person who has died while serving in the IDF. During Yom HaZikaron, it is traditional to stand in silence for two minutes as a siren goes off throughout the entire country. I was able to witness this moment of silence, but I witnessed it in the strangest of places. A lot of Jews think of Israel as our homeland, a land filled with milk and honey, a place where it is okay to be Jewish and to feel Jewish pride. I did feel that sense of pride during my time in Israel, but surprisingly enough, not during the two minute siren on Yom HaZikaron.
During the siren, I happened to be physically located on a street corner right outside of East Jerusalem. East Jerusalem is known to be a primarily Arab neighborhood, and I really understood the implications of that during this siren. When you hear about the siren, you imagine everyone stopping their cars and standing on the street respectfully honoring the memory of the fallen men and women, but in East Jerusalem I saw the opposite. There were drivers honking, speeding, and giving middle fingers, while I along with a hundred other Jewish teens stood still for the siren. This was a wake-up call for me. I learned that Israel is not as perfect and cheery as it seems to the Jewish people in America. There is a lot of political tension and outright violence in certain areas, and that is scary. But although I didn't feel my Israeli pride on a day that I should have, I did feel it less than 24 hours later on Yom HaAtzmaut, Israeli Independence Day.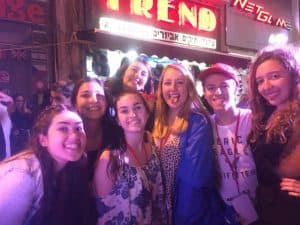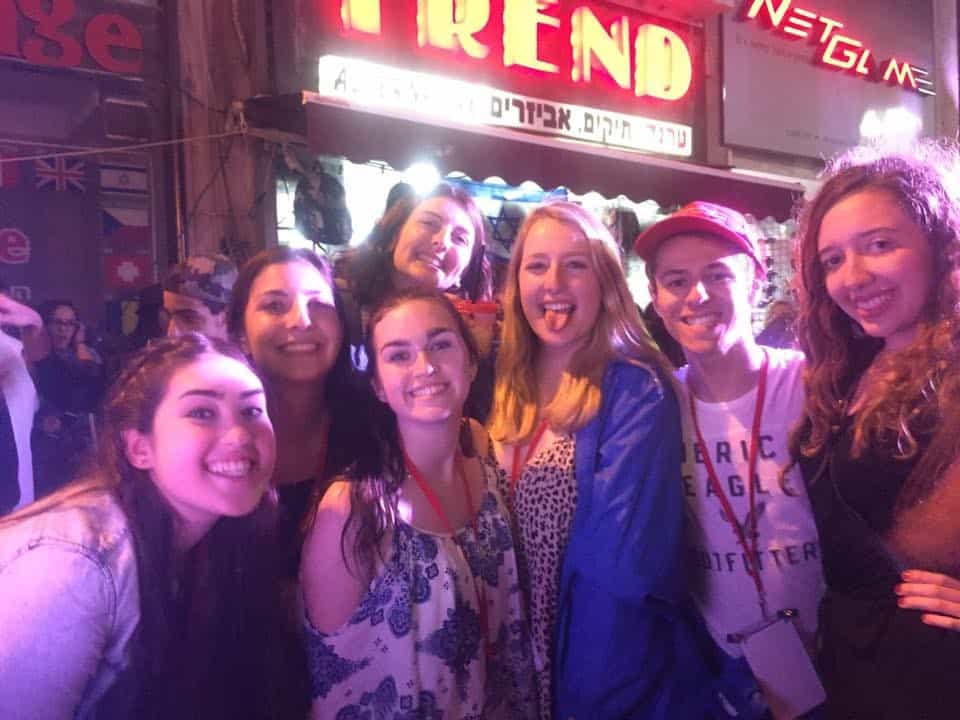 After my experience in East Jerusalem on Yom HaZikaron, I was scared, anxious, and uncomfortable as I walked the streets of Jerusalem. I was nervous about leaving our kibbutz to go to Ben Yehuda Street for Yom HaAtzmaut. But as soon as I got off the bus to enter Ben Yehuda, something immediately changed. Every Israeli who had been grieving just one day earlier was now visibly filled with pride and love for Israel, and that instantly rubbed off on me when I walked down Ben Yehuda Street on Independence Day. I looked one way and I saw IDF soldiers dancing, I looked another way and I saw the Israeli flag draped over someone's back, I turned around and saw a group of kids singing and dancing together. Everyone was so happy because Israel is still here and it's still a Jewish state.
I came to the realization that Yom HaZikaron and Yom HaAtzmaut are back-to-back in the calendar because you must grieve before you can celebrate. On Yom HaZikaron, Israeli citizens reflect on the ultimate sacrifice made by their loved ones, and then on Yom HaAtzmaut, Israelis celebrate the reason for that sacrifice.
It was truly a beautiful and enlightening first experience in my homeland.
Noa Siskind, the daughter of Audrey and Greg Siskind, is a junior at Lausanne School. Memphis Jewish Federation's Lemsky Endowment Fund provided her with a Teen Israel Experience grant to help offset the costs of her BBYO March of the Living program in Poland and Israel. All rising juniors and seniors in the Memphis Jewish community are eligible for grants of up to $2500 to attend a recognized teen summer program in Israel. Teen Israel Experience applications for summer 2017 will be available in November at www.jcpmemphis.org/lemsky-endowment-fund.
Total Page Visits: 1474 - Today Page Visits: 3