Uncategorized
Federation's PJ Library Book Swap Helps Local Families Refresh Home Libraries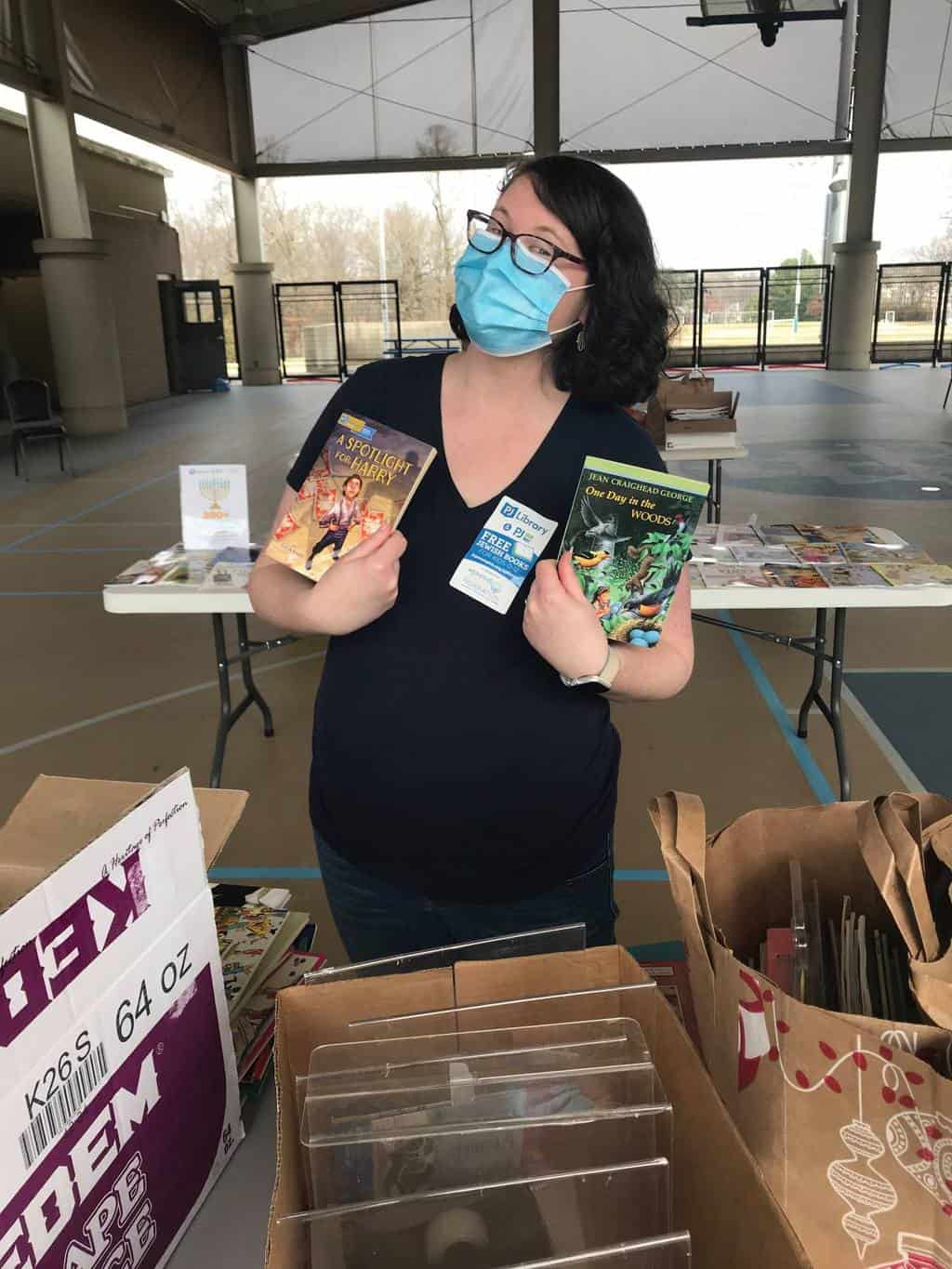 Spring cleaning, or cleaning for Passover, is a common annual event. What's one thing that made preparing for Passover, and spring, different this year? Memphis Jewish Federation's PJ Library Book Drop & Swap! Over the course of a week, families donate their gently used children's books, culminating in a Book Swap event under the MJCC Pavilion, Sunday, March 14.
Thanks to many volunteers, and event chair and PJ Library Committee member Amy Collier, over 1,000 books were sorted and displayed for families to select for free, along with a special PJ Library Memphis Passover Fun Kit that included a craft, game, and more!
Shaina Zakalik, parent of three PJ Library kids, stopped by with her family to browse books. "The book swap was such a GREAT event! We had such a great time and left with so many good books," she said. "The kids were so happy! I hope you will make this an annual or even semi-annual event. We have a ton of books I can donate to the next one."
"The kids have loved the books. Some we have been reading as bedtime books, and others the kids have simply picked up to read or look at on their own," said Wendy Kleinman, parent of two PJ Library children. "They were especially fascinated by Jean Lafitte: The Pirate Who Saved America, so a big thank you to whoever donated that one! We haven't read them all yet but I was really grateful for the opportunity to pick up some new books for free, both Jewish and secular, that I thought would interest our children."
The remaining books will be donated to free libraries, and thanks to volunteer Jamie Magdovitz Johnson, many were donated to the Black Clergy Collaborative of Memphis, among other organizations.
If your child is not already enrolled in PJ Library, a free program that sends Jewish-themed books to children from 0-12 years every month, we hope you'll sign them up: www.jcpmemphis.org/pjlibrary. If you have any questions, email Federation's Miriam Roochvarg at mroochvarg@jcpmemphis.org.
Total Page Visits: 2299 - Today Page Visits: 7
Tags:
Jewish community
,
Jewish Community Partners
,
Jewish Federation Memphis
,
Jewish Foundation of Memphis
,
Jewish life in Memphis
,
Jewish Memphis
,
Jews in Memphis
,
Memphis Jewish Community
,
Memphis Jewish Community Center
,
Memphis Jewish Federation
,
Memphis Jewish Federation Campaign
,
Memphis Jewish Foundation
,
Memphis Jewish life
,
Memphis Jewish Population
,
Memphis Jews
,
PJ Library
,
PJ Library Memphis
,
PJ Our Way