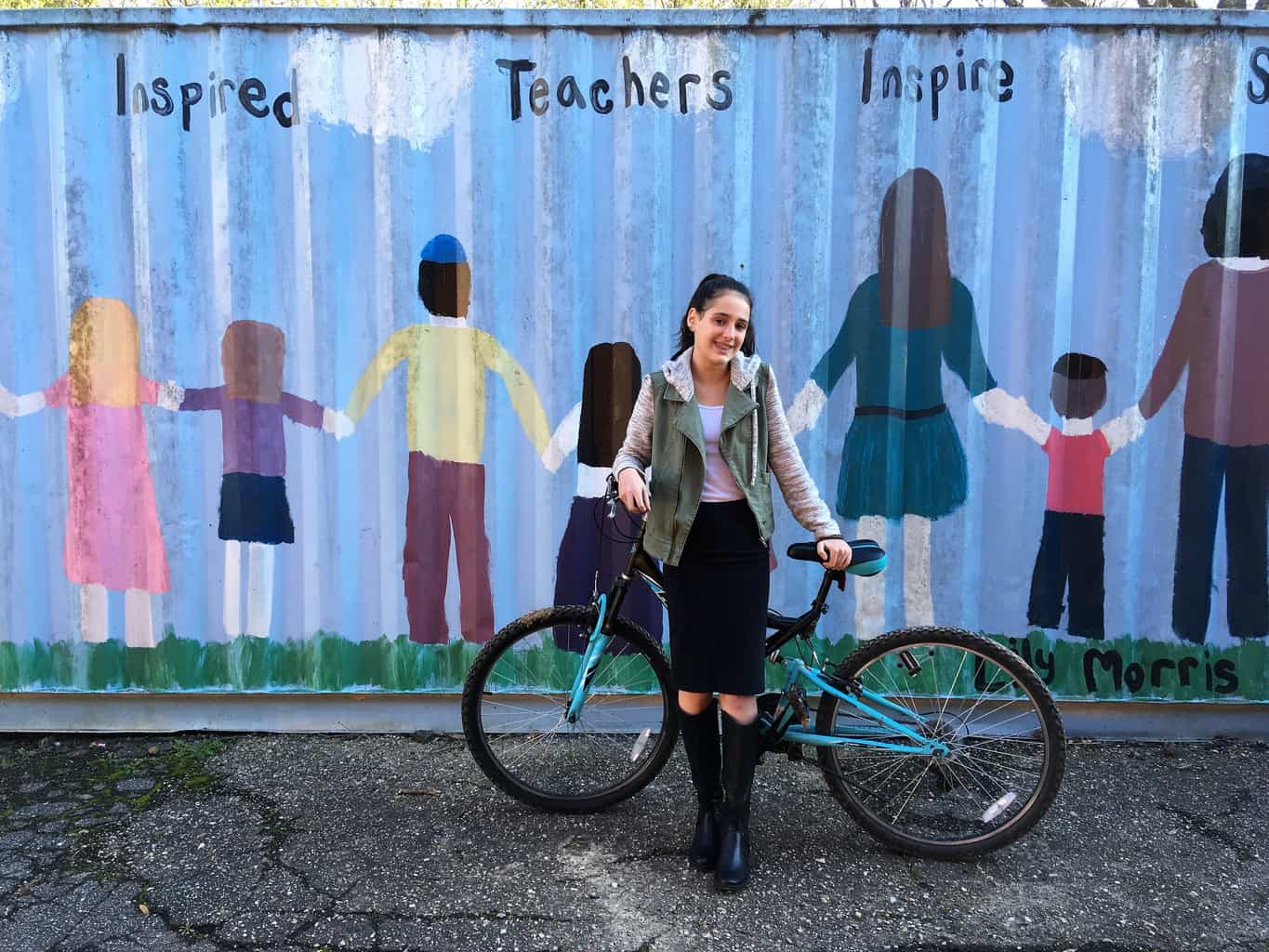 Interview and Photo by Chany Fleischhacker
Part of Memphis Jewish Federation's ongoing efforts to connect Memphis and Israel, the 70 Faces of Memphis and Shoham project was designed to form real connections between the people of Jewish Memphis and the people of Shoham, Israel, Memphis's partner city through the Jewish Agency for Israel's Partnership 2Gether program. The project serves as a way to connect Jewish Memphians to each other by showcasing their unique character and contributions to the community.
Meet Chana: Chana Rovner is an empathetic middle school student who genuinely loves to help people in any way that she can. An aspiring oncologist, she likes to have the ability to change someone's life for the better. That is why she is constantly on the lookout for ways that she can help those in need.
When she heard about the flooding situation in Houston this past fall, she decided to create her own Hot Dog Stand to raise money to help with their relief. More recently, she and her friend Pesi organized a pop-up bakery to raise money for the students that were affected by the Stoneman shooting in Florida.
In her spare time, she enjoys reading, bike riding, and hanging out with her friends. Her advice to other teenagers is to find something that you are passionate about and then ask around for ways that you can help, and to always have someone you trust to turn to for advice.
Total Page Visits: 2547 - Today Page Visits: 1
Tags:
70 Faces of Memphis
,
70 Faces of Memphis and Shoham
,
Chana Rovner
,
Chany Fleischhacker
,
Israel at 70
,
Memphis Celebrates Israel at 70
,
Memphis Jewish Community
,
Memphis Jewish Federation
,
Memphis Jewish life
,
Memphis Jewish Population
,
Memphis Jews
,
Memphis Shoham partnership
,
Memphis-Shoham