People
Faces of Memphis and Shoham: Curt Ward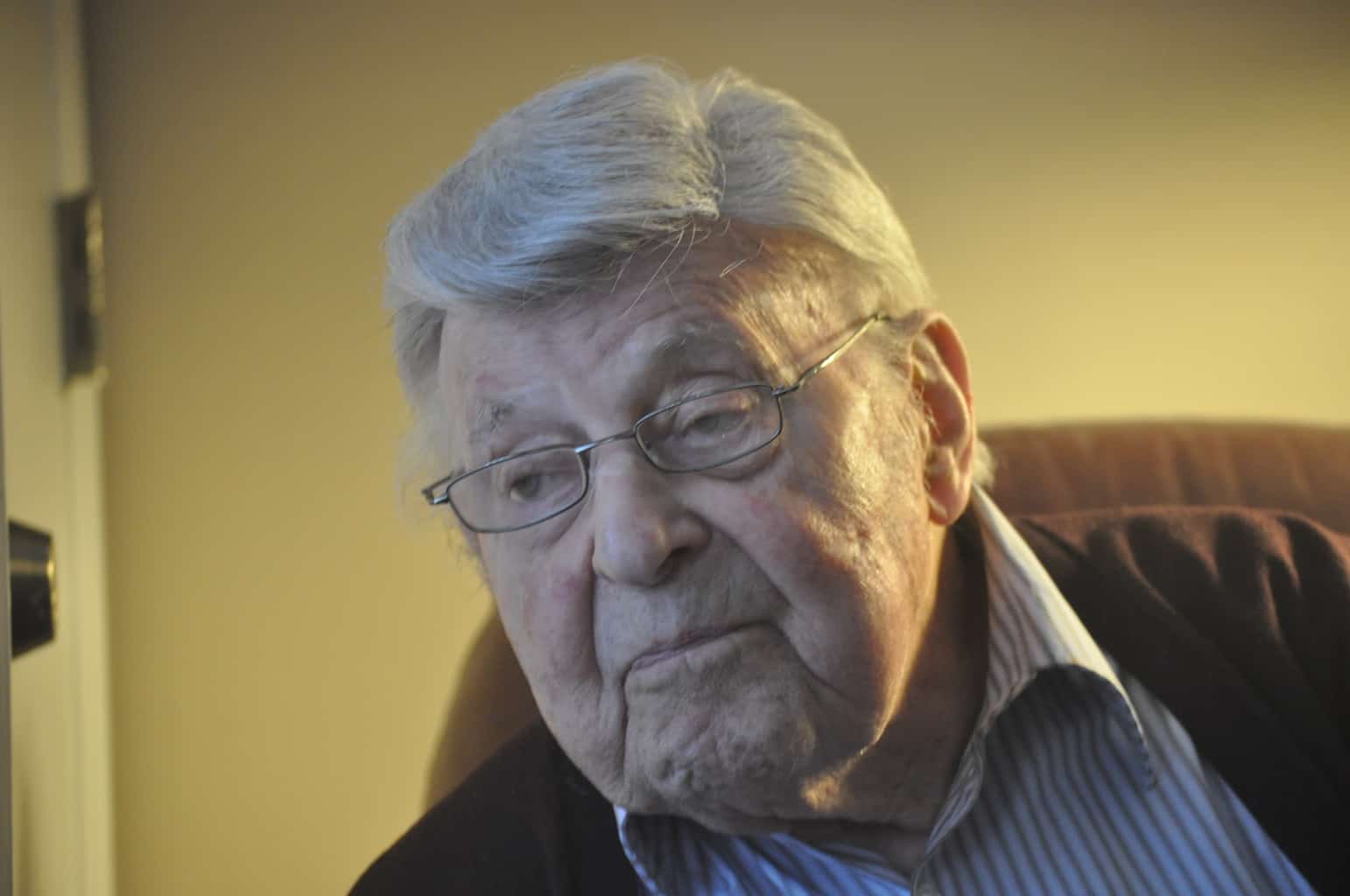 Part of Memphis Jewish Federation's ongoing efforts to connect Memphis and Israel, the 70 Faces of Memphis and Shoham project was designed to form real connections between the people of Jewish Memphis and the people of Shoham, Israel, Memphis's partner city through the Jewish Agency for Israel's Partnership 2Gether program. The project serves as a way to connect Jewish Memphians to each other by showcasing their unique character and contributions to the community.
Interview and photo by Jimmy and Natalie Jalenak
It's more than eighty years since Curt Ward found his way to Memphis from Frankfurt, Germany. Fortune was with him when he was able to get a visa and an American sponsor—his distant cousin, the world-renowned psychoanalyst, Erich Fromm, who met his boat when it docked in New York in November, 1937. Curt already had many contacts in New York and was able to find a job quickly. His evenings were spent at City College where he studied English. As soon as he could afford it, he bought a radio to help him learn the new language.
But he was itching to go to California. A friend in New York had contacts in Memphis and urged him to stop there on his way west. The hospitality he found in Memphis included a place to live and the offer of a job. No wonder he never made it to California!
Curt's promising business career was put on hold with the bombing of Pearl Harbor. Fluent in French as well as German, Curt's language skills made him a valuable asset. He served in North Africa and Europe, mustering out as a captain in the American Army. The war's ending was bittersweet. Curt reconnected with his mother and brother in Belgium, but his sister and her family perished at Auschwitz.
Returning to Memphis, he chose to go to work rather than to college on the G. I. Bill so he could earn money to bring his mother to America. Now 100, he calls her arrival in the U.S. "my proudest accomplishment."
Total Page Visits: 2608 - Today Page Visits: 3
Tags:
70 Faces of Memphis
,
70 Faces of Memphis and Shoham
,
Israel at 70
,
Israel@70
,
Jewish Community Partners
,
Jewish Community Partners staff
,
Jewish Federation Memphis
,
Jewish Foundation of Memphis
,
Jewish life in Memphis
,
Jewish Memphis
,
Jews in Memphis
,
Memphis Celebrates Israel at 70
,
Memphis Jewish Community
,
Memphis Jewish Federation
,
Memphis Jewish Foundation
,
Memphis Jewish life
,
Memphis Jewish Population
,
Memphis Jewish Seniors
,
Memphis Jews