People
Faces of Memphis and Shoham: Cindi Weinstein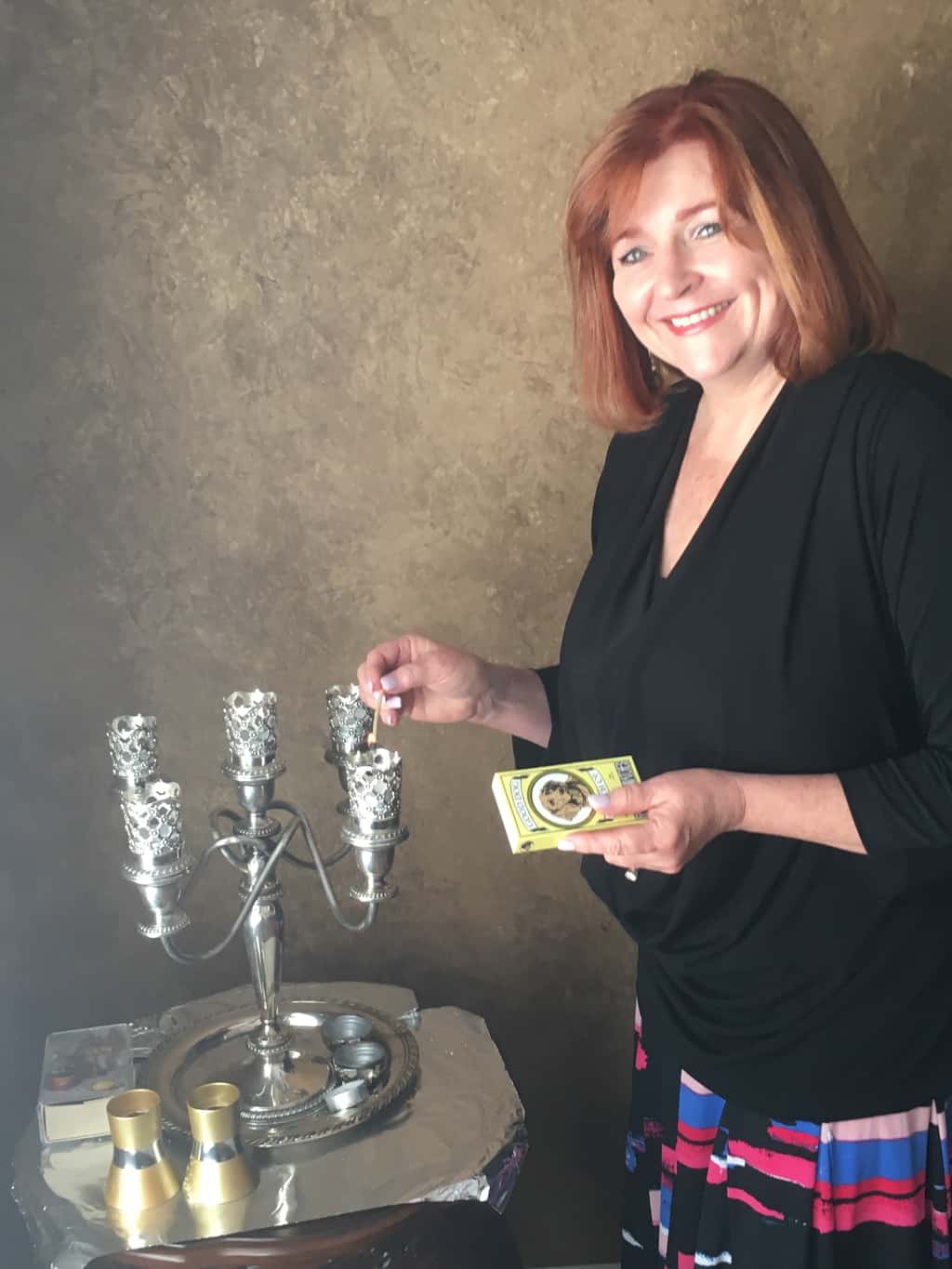 Interview and photo by Lynnie Mirvis
Part of Memphis Jewish Federation's ongoing efforts to connect Memphis and Israel, the 70 Faces of Memphis and Shoham project was designed to form real connections between the people of Jewish Memphis and the people of Shoham, Israel, Memphis's partner city through the Jewish Agency for Israel's Partnership 2Gether program. The project serves as a way to connect Jewish Memphians to each other by showcasing their unique character and contributions to the community.
Meet Cindi.
"When my husband Joe and I were building this house, we kept thinking, 'Why are we building such a big house?'" Then we decided we would open our house to have simchas—for good things."
The house has seen hundreds of simchas in the sixteen years the Weinsteins and their children have lived there.
"We have had the Margolin Hebrew Academy operational campaign dinners, Sheva Brachot (parties for newlyweds), family parties like Papa's birthday, Bubbies'. We have had two Bat Mitzvahs, and many Friday night dinners for Bar and Bat Mitzvahs, as well as ASBEE Rosh Chodesh classes every month." (Cindi is past President of ASBEE Sisterhood and Exec Board member of the MHA).
"If people ask if they can use our house, we say yes. We enjoy doing it. What is amazing about this community is everyone wants to be a part of it. We come together, contributing or bringing a dish. I usually make chicken wontons. We sometimes make 300 for a dinner. My mom helps – Bubbie helps, and even the kids. I always say I will freeze what's left. Funny thing is, they are always completely gone."
"Every time I volunteer, I make a new friend. It's a blessing to be able to volunteer. I enjoy decorating, coming up with ideas that people enjoy. I do it because I like it. I want to raise children who are kind, giving, and committed. You have to teach by example."
Cindi Weinstein lights the way with her own example.
Total Page Visits: 4135 - Today Page Visits: 1
Tags:
70 Faces of Memphis
,
70 Faces of Memphis and Shoham
,
Cindi Weinsetin Memphis
,
Cindi Weinstein
,
Israel at 70
,
Jewish Agency for Israel
,
Jewish Community Partners
,
Jewish Federation Memphis
,
Jewish Federations of North America
,
Jewish Foundation of Memphis
,
Jewish life in Memphis
,
Jewish Memphis
,
Jewish philanthropy
,
Memphis Celebrates Israel at 70
,
Memphis Jewish Community
,
Memphis Jewish Federation
,
Memphis Jewish Foundation
,
Memphis Jewish life
,
Memphis Jewish Population
,
Memphis Jews
,
Memphis Shoham partnership
,
Memphis-Shoham
,
Shoham Israel
,
Shoham Memphis