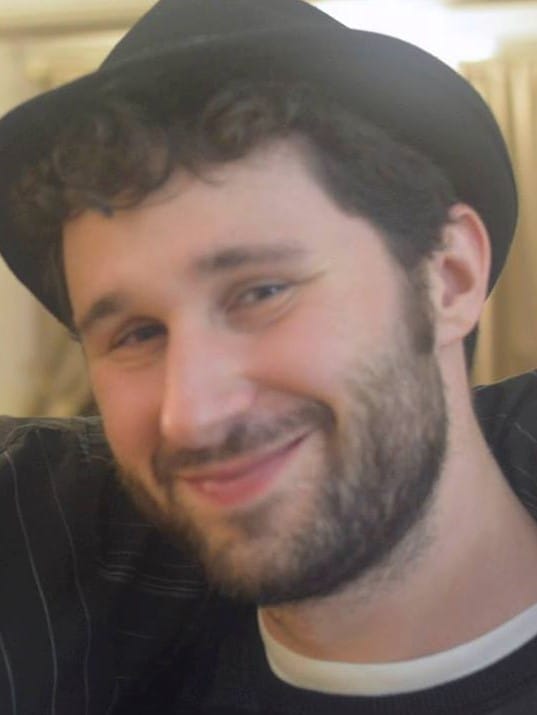 Geo Poor, Executive Director of Beth Sholom Synagogue, did not grow up in Memphis – in fact, he only moved to the Mid-South six years ago. However, upon moving here, Geo immediately recognized and appreciated the multiple ways in which Beth Sholom provided and cared for its members and community.
"One of the key takeaways for me from the events of this past year," said Geo in regards to the pandemic. "You just never know what circumstances may happen in the future. So I wanted to set something up to return a little extra to the community just in case I am no longer around."
Geo drafted a will online and contacted the Jewish Foundation of Memphis in order to help him leave a legacy gift to Beth Sholom.
"I love the causes that we champion, I love the people, and I love the programs that we do. I really believe in our institution, and definitely want to support it in whatever way I can," said Geo.
The Life & Legacy program at the Jewish Foundation of Memphis makes it easy for anyone to leave money towards their favorite non-profit organizations, and there is no minimum dollar amount.
Creating a legacy plan with the Jewish Foundation of Memphis was easier than Geo initially thought it would be. Describing the process, Geo noted how the staff at the Jewish Foundation of Memphis walked him through it in its entirety, stating "it was super easy and relatively fast."
When speaking about how his career has impacted his decision to donate, Geo explained that "handling every single business transaction in the synagogue has been eye-opening for me and has shown me the difference every single donation makes. My legacy gift is a way for me to be more committed to the community as opposed to just to the job, and it's a way for me to make a future impact beyond what I can do right now."
Through the Life & Legacy program, hundreds of families have remembered their favorite Memphis Jewish organizations in their estate plans. Jewish Foundation staff is available to work with donors and their advisors, if necessary, to determine the best way they can create a meaningful legacy.
People under a certain age, or early in their careers might believe that they need to wait until they are significantly older in order to become an impactful philanthropist. However, legacy plans similar to the one chosen by Geo, have no required minimums and allow the donor to make a difference in the organization's future.
If you would like to find out more about leaving a legacy, contact Sarah VanderWalde at svanderwalde@Jcpmemphis.org.
Total Page Visits: 1022 - Today Page Visits: 9
Tags:
Beth Sholom
,
Beth Sholom Memphis
,
Beth Sholom Synagogue
,
Geo Poor
,
JCP Memphis
,
Jewish Community Partners
,
Jewish Foundation of Memphis
,
Jewish life in Memphis
,
Jewish Memphis
,
Leave a Legacy
,
Memphis Jewish Community
,
Memphis Jewish Federation
,
Memphis Jewish life
,
Memphis Jewish Population
,
Memphis Jews
,
Steven Holman