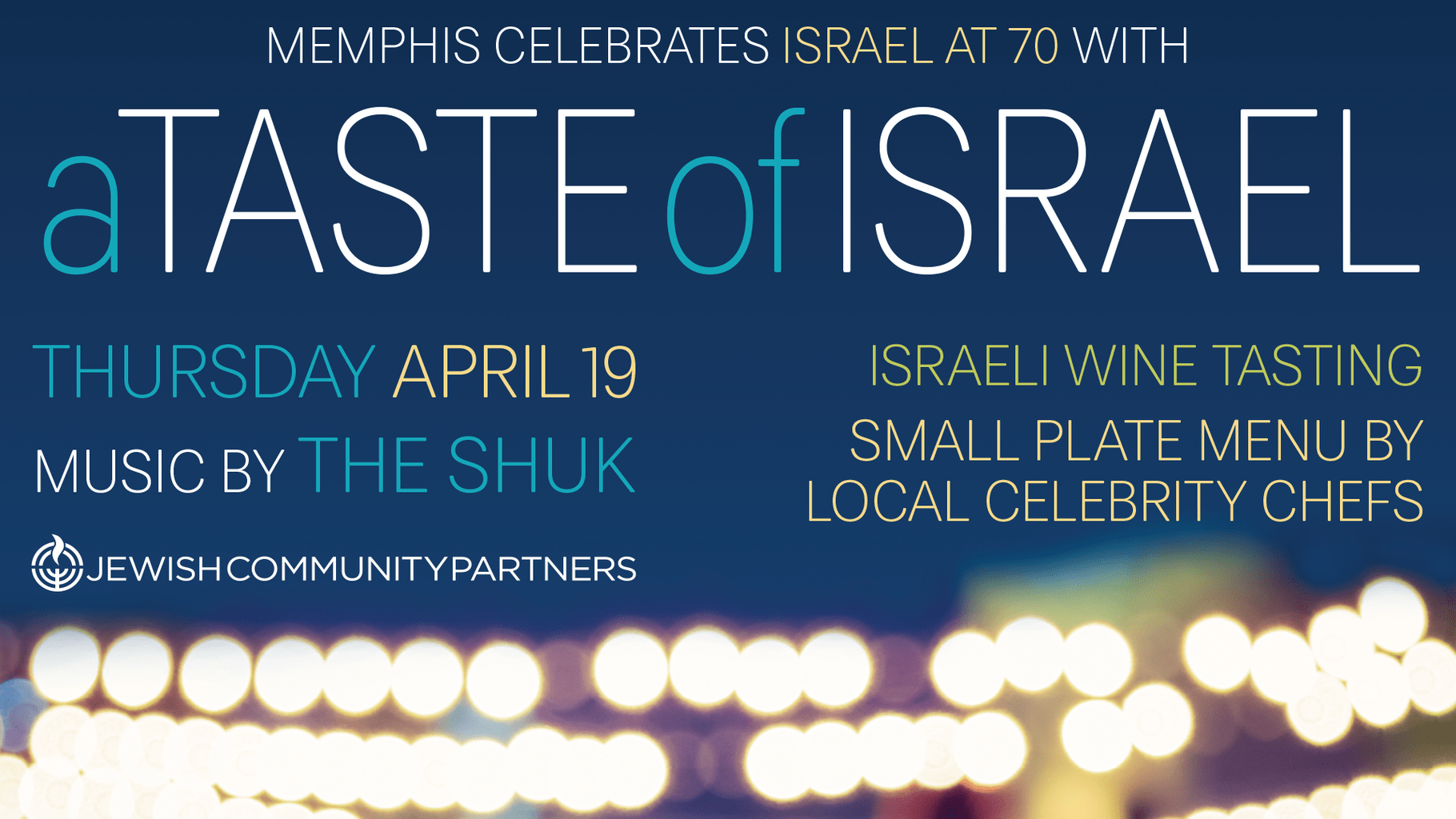 Walls of stone, thousands of years old. Vendors passing steaming snacks to customers. The smell of spices, shawarma, falafel. Street musicians and performers filling the air with beautiful sound. People of all ages gathering to celebrate, to dine, to simply be together in this magical setting.
With a unique upcoming event celebrating the 70th anniversary of the founding of the State of Israel, Jewish Community Partners will transport you to the Jerusalem Shuk at night, and all of the sights, the sounds, the smells, and the tastes that come with it.
"Celebrating Israel's 70th birthday has been a big part of our year, partnering with agencies on events and activities all across Jewish Memphis," said Laura Linder, President and CEO of Jewish Community Partners. "But this night is a culmination of it all. It's a way to create an Israeli experience we either know or long to know and bring it right here to Memphis, where we can share in the special feeling together."
Part of JCP's community-wide Memphis Celebrates Israel at 70 campaign, A Taste of Israel will feature local celebrity chefs, Israeli wine, and the Israeli band The Shuk.
The event will be held Thursday, April 19, 6:30 P.M., at Memphis Botanic Garden. Dietary laws will be observed. This 21-and-over event will be $50 per person, with limited space. Advance tickets are available for $36 until Sunday April 8. Buy tickets online, stop by our offices and see us, or call 901-767-7100.
Expect the evocative smells of Israeli cuisine to greet you as you enter the event. Five local chefs will be contributing dishes, and a small plate tasting menu will be served. Karen Carrier (Another Roadside Attraction, DKDC, Beauty Shop, Automatic Slims), José Gutierrez (River Oaks, Chez Philippe), Erling Jensen (Erling Jensen: The Restaurant, La Tourelle), Shelly Ostrow (Holy Cow), and Josh Steiner (Strano! Sicilian Kitchen & Bar), will each create dishes for the evening. Desserts will also be offered. Keep your eyes on our social media, where we'll keep you updated as new features are added to the evening.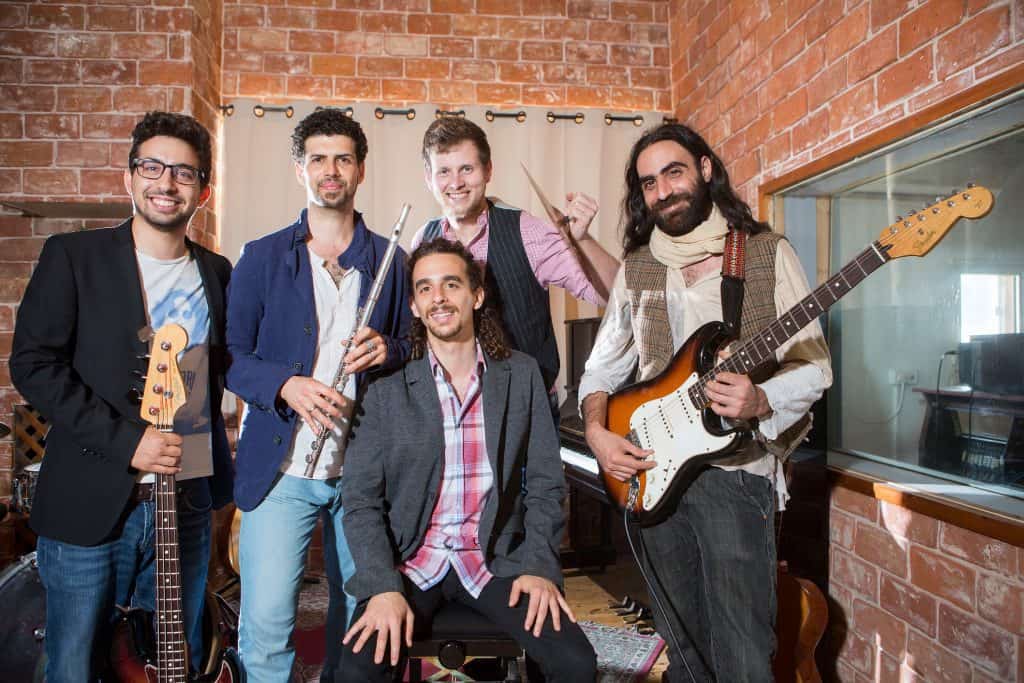 Coming to Memphis fresh from a gig in the Boca Raton community, The Shuk brings their cast of leading musicians and artists based in Israel and New York City to Memphis. The Shuk performs an eclectic array of Jewish fusion world music, Israeli music, Middle-Eastern music, Traditional music, jazz, and progressive ethnic music, and has been lighting up stages, speakers, and ear buds for a decade.
"We couldn't be more excited to head down to Memphis to perform for Memphis Jewish Federation's A Taste of Israel," said Nachum Peterseil, lead vocalist for The Shuk. "This will be a special evening of music, dancing, Israeli food, and kosher wine, all blending to bring Israel to Memphis for Israel's 70th anniversary."
Recent years have seen the Israeli wine industry flourish, and JCP will partner with local sommeliers and wine importers to showcase the best of the best, curating a selection of exciting wines from Israel. Together with the scents and flavors of the food, the exotic but familiar sounds of the band, and the atmosphere JCP will create with the help of local artists and event planners, the event will bring the late-night streets of Jerusalem to Memphis for one night only.
"Nightlife in Israel is evolving and exciting, and we're thrilled to bring a piece of that to Memphis," said Lauren Lusky Taube. "From the food to the wine to the music to the atmosphere, we hope you'll feel transported to Israel for its 70th birthday."
18total visits,1visits today
Tags:
A Taste of Israel
,
Erling Jensen
,
Holy Cow
,
JCP Memphis
,
Jewish Community Partners
,
Jewish Foundation of Memphis
,
Jewish Memphis
,
Jose Gutierrez
,
Karen Carrier
,
Memphis Celebrates Israel at 70
,
Memphis Jewish Community
,
Memphis Jewish Federation
,
Memphis Jewish life
,
Memphis Jewish Population
,
Memphis Jews
,
Strano Sicilian Kitchen & Bar
,
Strano!