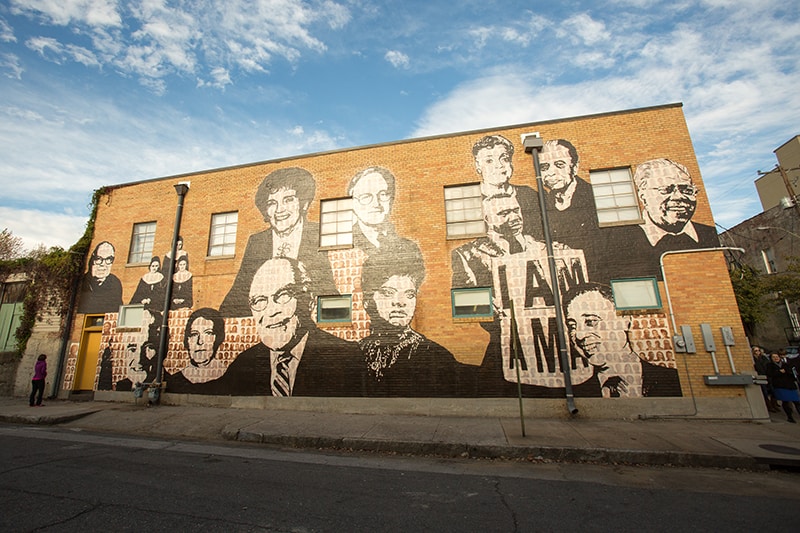 Photos and some text taken from the Memphis Daily News.
Nina Katz, Lucy Tibbs and Rev. Billy Kyles are among the social justice figures in Memphis history honored in a new Downtown mural unveiled on Tuesday, Nov. 22.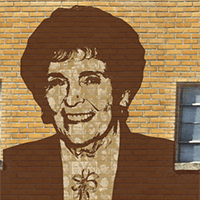 Katz is one of a few Jewish Mempians honored in the mural. One section commemorates the activists that felt it was their duty to stay in Memphis during the Yellow Fever epidemic and tend to the sick, many of them rabbis and other members of the Jewish community. Another section features Rabbi James A. Wax, who led Temple Israel from the 1940s to the 1970s, and was a prominent figure during the struggle for civil rights.
The mural is located on the south office wall of Facing History and Ourselves, a nonprofit educational and professional development organization, which collaborated with the UrbanArt Commission, National Civil Rights Museum and Downtown Memphis Commission on the artwork.
The "Upstanders" mural faces the Lorraine Motel in the South Main Arts District.
Upstanders represented on the mural were chosen because they "stood up" for social justice, often in the face of adversity.
For example, Katz was chosen because she was a Holocaust survivor who came to Memphis after World War II and founded the Mid-South Literacy Council, and Tibbs was chosen because her testimony at a congressional hearing after the Memphis Massacre helped enact new civil rights legislation.
"Of all of the people on the mural, they probably had the most horrific experiences in terms of the history that they encountered," Marti Tippens Murphy, executive director of Facing History Memphis, said.
(Visited 94 times, 1 visits today)
JCPConnect
(Visited 94 times, 1 visits today)
You May Also Like