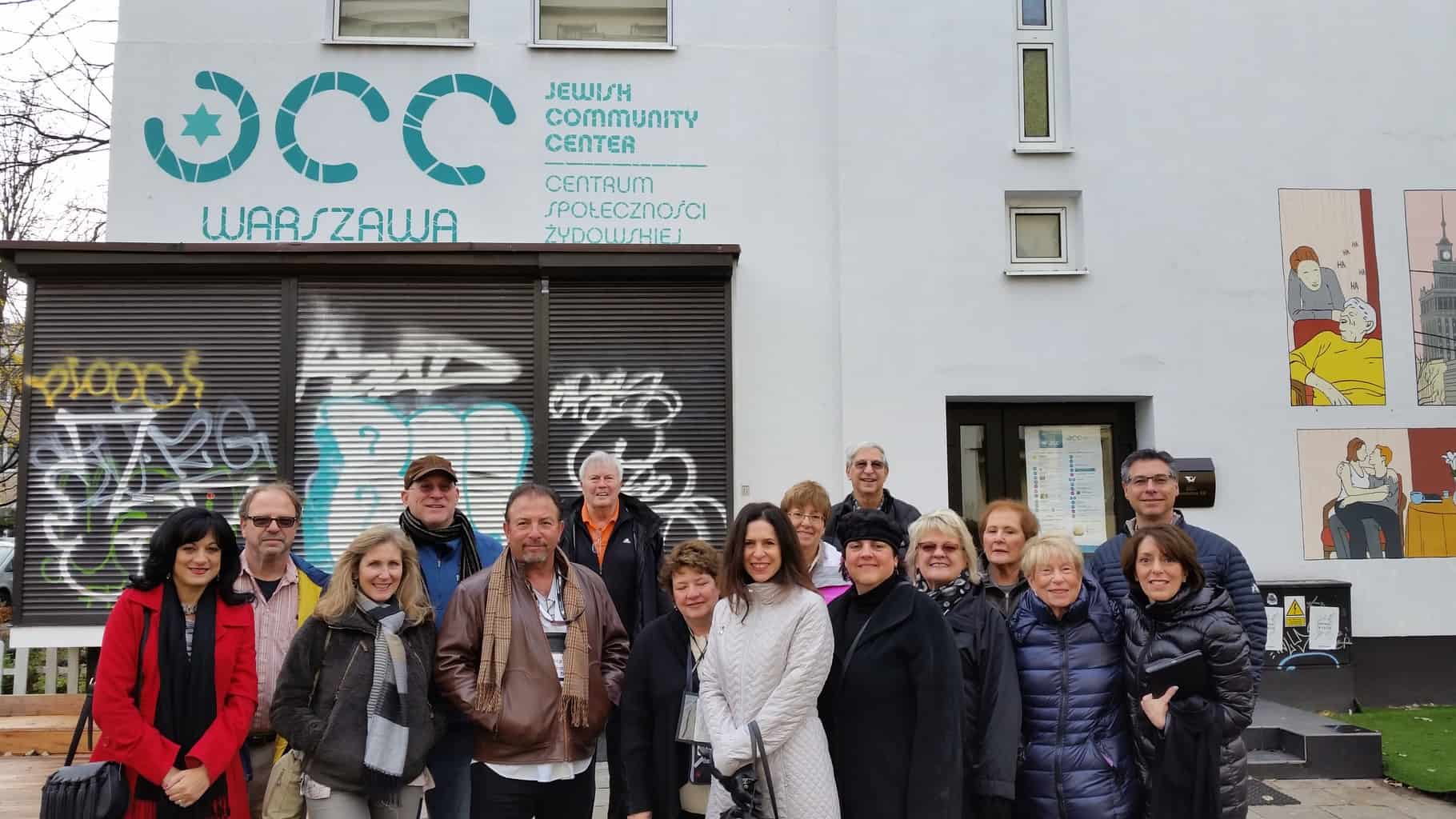 A large group departed from Memphis International Airport Sunday, traveling to Poland to begin their journey from Warsaw to Israel. The JCP/MJCC-sponsored trip will connect the travelers to their Jewish history, taking them to important sites from the recent past. Here, our director of community impact, Bluma Zuckerbrot-Finkelstein, shares her thoughts from the group's experiences in Poland. 
When we landed in Warsaw, I didn't change any money because, honestly, I didn't want to buy anything extra in a country where such horrible things happened to my family and my people. I was also relieved that it was cold and rainy, since it would not have felt right for the sun to shine while visiting death camps.
I have to admit that my exposure to the revival of Jewish life in Warsaw and Krakow has softened my perspective.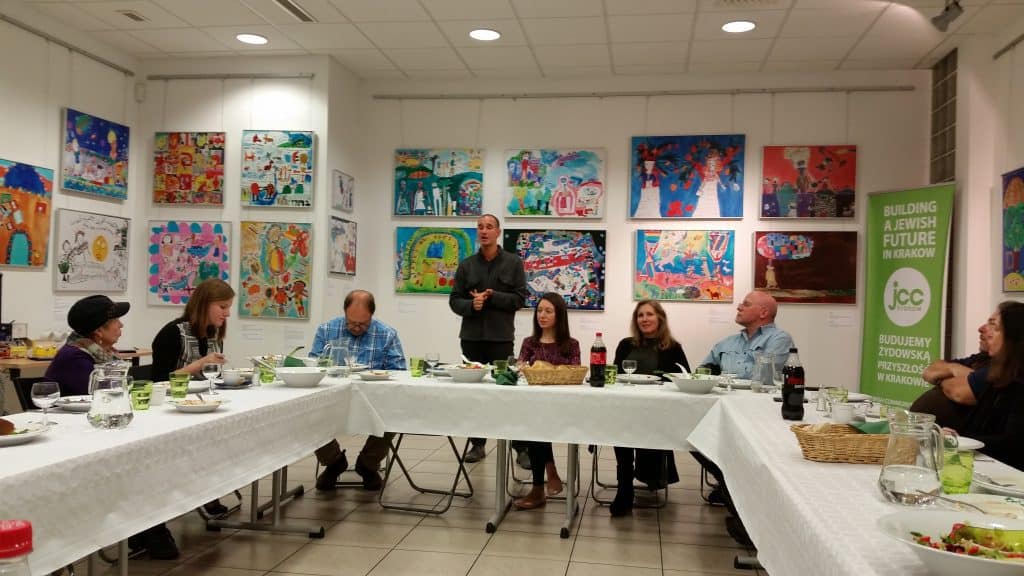 Whether it makes sense to us or not, there are thousands of Jews in Poland – young and old- in search of Jewish content and meaning. We ate dinner in Warsaw with Agata, the young, dynamic director of the Warsaw JCC. In Krakow, we ate dinner at its beautiful JCC and heard from Jonathan, its engaging director,  as well as from several young Jews who are leaders in the community. We were all visibly moved by their stories of how they have found Jewish meaning and community at the JCC. Both JCCs offer Shabbat dinners, Hebrew classes, and informal Jewish education and engagement opportunities that draw in many Jews. Young adults from both cities are joining Birthright trips and participating in MASA programs. Our JFNA overseas partners, JDC and JAFI, are on the ground helping to develop a cadre of young, Jewish Polish leaders.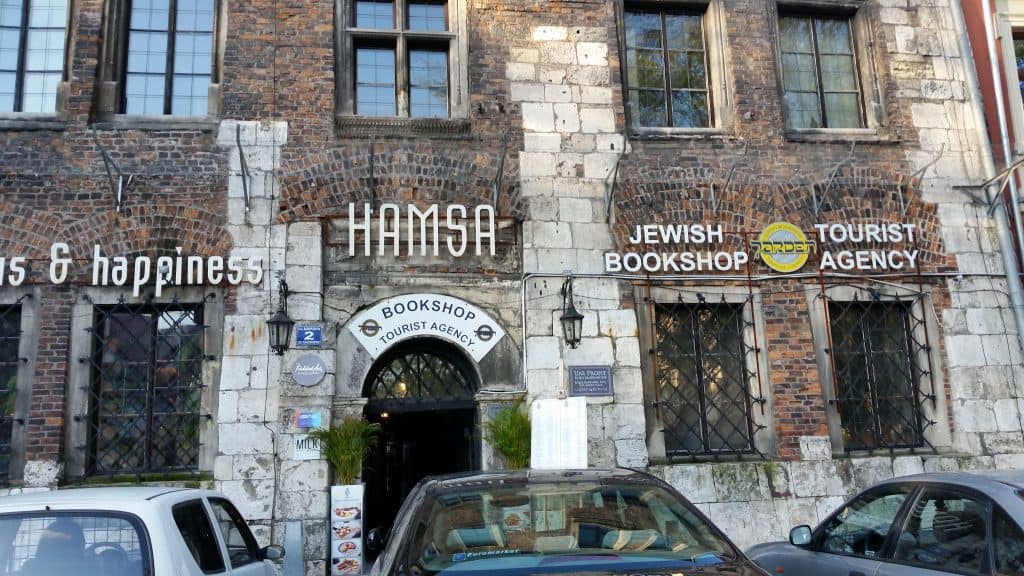 It is not uncommon in Poland for young Jews to discover that they have Jewish roots and for the JCC to be their first point of entry on their Jewish journey. The Krakow JCC actually has a genealogist on staff!
It's not easy finding the balance between connecting to the horrors of what happened to us in Poland and supporting the resurgence of Jewish life there.
I do still think the weather was appropriate for our trip but the optimistic, vibrant and inspiring young Jewish leaders that we met taught me that the sun should be able to shine in Poland.
115total visits,1visits today