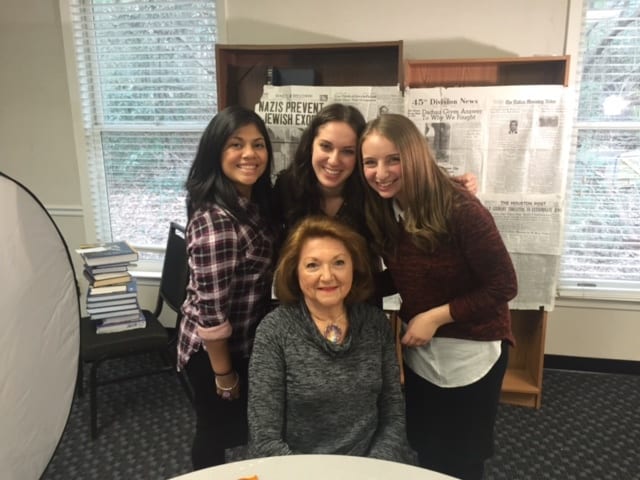 The 55th Annual Yom HaShoah Community Observance will feature a film produced by students at the Margolin Hebrew Academy/Feinstone Yeshiva of the South (MHA/FYOS), who have spent this year interviewing local Holocaust survivors. 
The students' work is a part of Better Together's Names, Not Numbers program, an interactive, multi-media Holocaust film documentary project created by Tova Fish-Rosenberg. The program pairs groups of high school students with local Holocaust survivors. The students are trained by professionals in journalism and film-making, and they collaborate to produce a professional-quality film chronicling survivor testimony about the Holocaust, interspersed with student reflections about the process.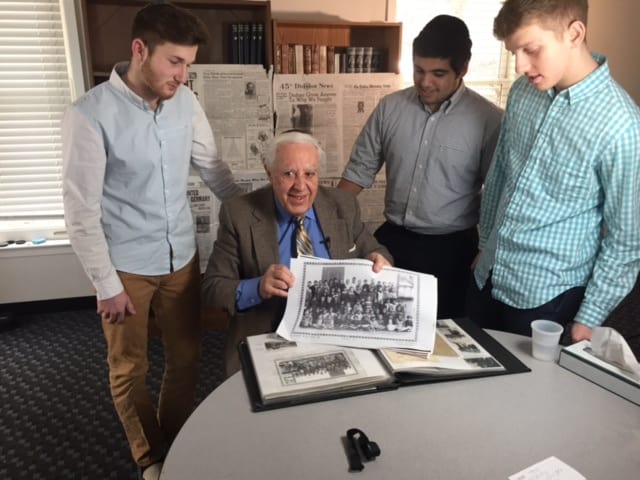 By Yehudit Fleischhacker- Senior, Goldie Margolin School for Girls 
Can the generational gap between teenagers and seniors be bridged?
Most would say no—there's just too much distance, whether due to differences in upbringing, value systems, technological savvy or expected behaviors. However, the Better Together Names, Not Numbers program not only seeks to combat this gap, but teaches why it is necessary to do so.
Going into this project of interviewing and documenting stories of Holocaust survivors, I was nervous. "How will I draw out that perfect story?" "What will it be like to talk to someone who went through that?" These were some of the questions going through my mind. I was also anxious about interacting with the survivors in person.
Yet, during the interviews, I discovered the powerful impact of talking to seniors, specifically Holocaust survivors. Lessons became more tangible and realistic when gleaned from actual life stories of survivors in the Memphis community. I realized how much older generations have to offer in terms of life experience and worldviews.
For instance, when I was interv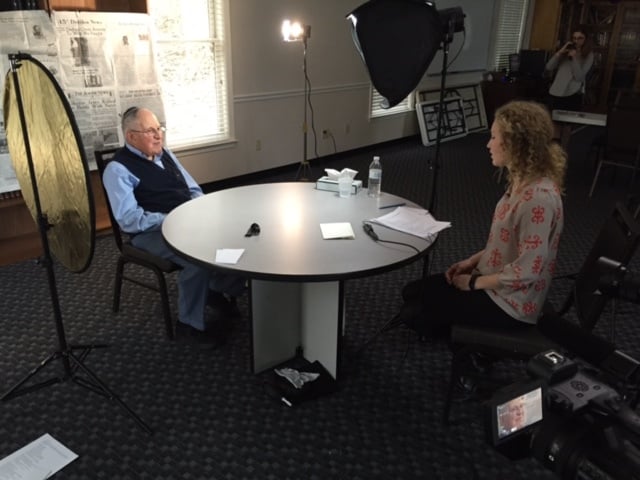 iewing Mrs. Jeanine Paul, she shared how her family helped her immigrate to America when she had nowhere else to go. It was so meaningful to hear this from her because I learned the importance of acceptance and lending out a hand to those in need.
At the same time, connecting to the survivors through their life stories gave them the opportunity to discuss their deepest thoughts and feelings about this traumatic period in their lives.
Both groups—us students and the survivors—benefited from this project in a unique way. Over the years, there are fewer survivors for us students to hear first-person accounts of the Holocaust; through Better Together Names, Not Numbers, we devoted several hours to capturing this crucial piece of history ourselves.
The survivors themselves were robbed of the people with whom they might have shared their stories, the many family members and friends killed in the Holocaust; now they have been afforded a chance to open up and tell the world what was done to them.
Perhaps most importantly, the Better Together Names, Not Numbers program has built a foundation for relationships between the old and the young that will continue to inspire growth and education for both us students and the seniors.
(Visited 140 times, 1 visits today)
JCPConnect
(Visited 140 times, 1 visits today)