Arts & Culture, People
Rhodes College Offers Matzah and Matzah Ball Soup to Jewish Students This Passover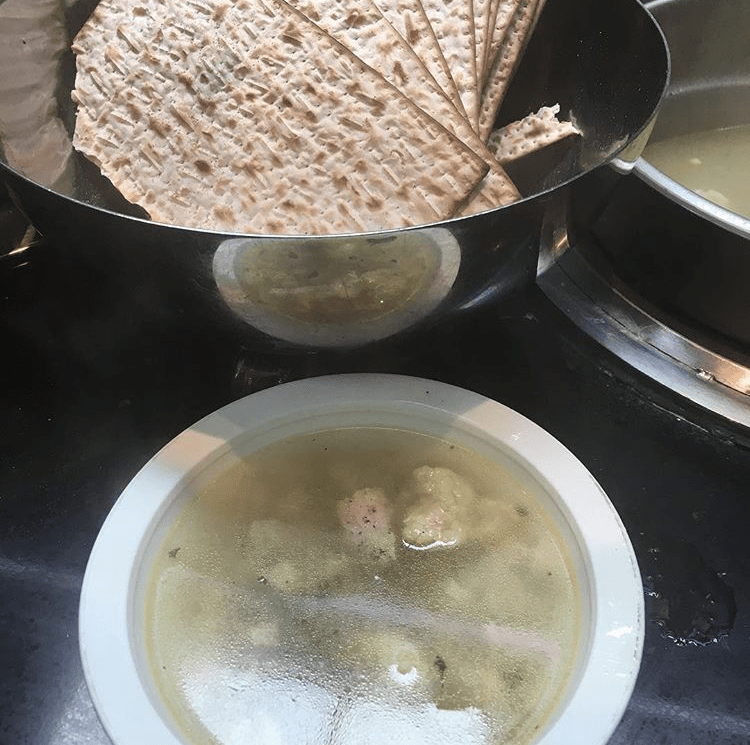 By Zoë Feder
This year has been monumental for the Jewish community of Rhodes College. This academic year, with the inauguration of the official Hillel chapter, has seen great change for the Jewish students. There has been more robust programming, more frequent events, and a stronger sense of unity on campus. An example of these positive changes can be seen in the main dining hall on campus during Passover this year.
This is the first year that there have been specific accommodations for the Jewish students during the holiday. Before now, we have had to struggle between avoiding chametz in our meals during this time and using our meal plan. This struggle between following religion and taking part in the regular routine and culture has always existed in the lives of Jewish people. But starting this year, the Jewish students of Rhodes College do not have to feel this stress as they have in the past.
Thanks to the efforts of the new Hillel director, Rabbi Jeremy Simons, and Julie Craig, General Manager at Rhodes Dining, Jewish students will be able to find matzah ball soup and matzah in the main dining hall all week. These accommodations may seem small but they are very important.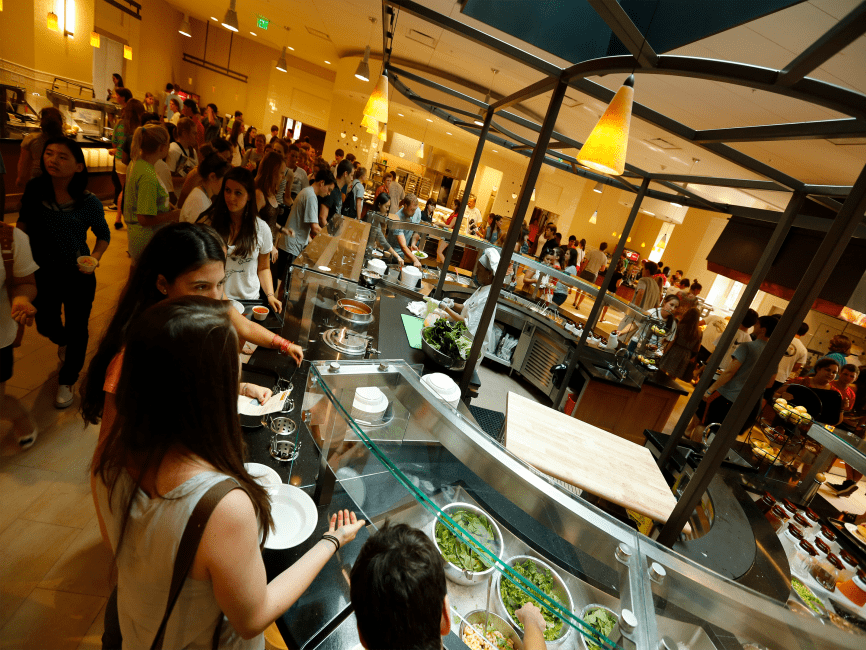 Rabbi Jeremy said it perfectly. "Silly as it sounds, seeing a matzah ball in a place where there were no matzah balls is a huge deal. Part of it is giving Jewish students something to eat. But more importantly, it shows this campus is supportive of our Jewish community."
This support is expressed clearly by Julie Craig when describing Rhodes' motivation for this dining initiative. "We know Rhodes is essentially everyone's home-away-from-home for 9 months out of the year, so the Rhodes Dining team always wants to make sure students feel at home. This is particularly important around special holidays."
This sentiment is shared by many students. Having these foods in the Rat- Rhodes students' loving name for the dining hall whose official name is the Catherine Burrow Refectory- is not only a way to accommodate the dietary restrictions of the holiday, but is also a way to educate non-Jewish members of the Rhodes community.
Marisa Moore, a current freshman, is excited that "more people will be able to get an insight on Jewish culture" with this dining hall initiative.
All students, Jewish and gentile, have several opportunities throughout the academic year to learn about Jewish culture through various Hillel events. For Passover specifically, there is an annual Interfaith Seder where everyone is welcome to enjoy, eat, and learn about that tradition. We are thrilled about every step we have taken this year as Jewish students at Rhodes College with the support of Hillel. Continuing on this path will allow Jewish students greater visibility, support, and community on Rhodes' campus.
Sydnie Schindler, a current junior, hopes that this visibility may act as "a foot in the door for having school closed on Yom Kippur and other necessary days where we cannot be in class because of temple. It's difficult to miss school and get counted as an unexcused absence when Christmas and Easter are never forgotten about."
Though that in particular may be a ways away, the Jewish community at Rhodes has made big strides this year in creating a strong identity that is recognized and respected by the college. We are grateful for the progress we have made and look forward to what follows.
706total visits,2visits today
Tags:
Hillels of Memphis
,
JCP Memphis
,
Jewish Community Partners
,
Jewish Foundation of Memphis
,
Jewish Memphis
,
Memphis Jewish Community
,
Memphis Jewish Federation
,
Memphis Jewish life
,
Memphis Jewish Population
,
Memphis Jews
,
Rhodes College
,
Rhodes College Hillel
,
Zoe Feder
,
Zoe Feder Memphis