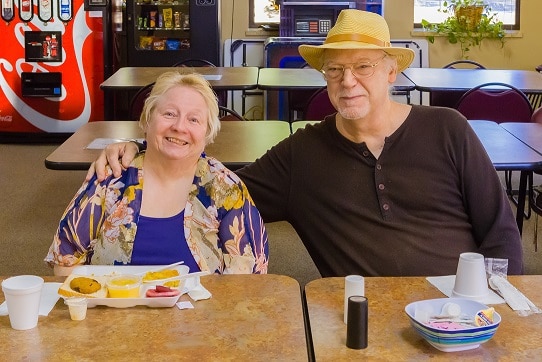 Update: Both of these positions have been filled! Look for notices and profiles of the new team members to appear on JCPConnect soon. 
Jewish Community Partners is excited to announce two new initiatives that will deepen Memphis Jews' engagement with and connections to their culture, traditions, and historical homeland.
As JCP evolves to meet community demand for senior services and for increased Jewish content in social service delivery, Memphis Jewish Federation applied for and was awarded a Fedovation impact grant to hire a roving Jewish Activities Coordinator to visit isolated Memphis Jewish seniors.
Secondly, this year marks the 70th anniversary of the birth of the State of Israel. To celebrate this historic milestone and to deepen Israel engagement in our community, MJF also received a Lemsky Endowment Fund grant to hire an Israel@70 Project Coordinator, who will work with local Jewish agencies to coordinate programming celebrating the 70th anniversary of the establishment of the State of Israel.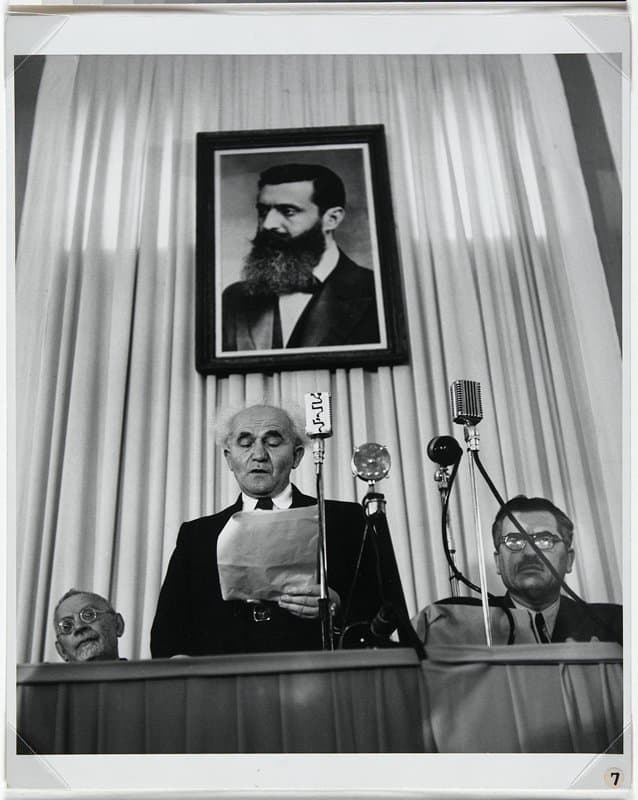 "We continually turn to the 2014 Community Needs Assessment Study as our blueprint for setting communal priorities and meeting needs in the community," said Bluma Zuckerbrot-Finkelstein, JCP's Director of Community Impact. "The Jewish Activities Coordinator position grew out of the relatively new Senior Services Collaborative and the Israel@70 project complements our community's new partnership with Shoham and together, they all directly address three of the study's recommendations: Expanding Jewish-infused support services for our seniors, deepening Israel engagement, and Strengthening collaboration across our congregations and organizations."
"Since the study is a reflection of community attitudes, we should all take pride in our collective success in meeting these needs of the Memphis Jewish community," she added.
JCP is seeking a warm, personable, and highly organized individual who is comfortable around older adults to serve as a roving Jewish Activities Coordinator (JAC) to provide Jewish content and engagement opportunities to isolated Memphis Jewish seniors. Visiting senior living facilities and homes of home-bound seniors, the JAC will provide content directly to people in their living space and, drawing on community resources, coordinate others to do so.
In addition to bringing Jewish programming to isolated seniors, the JAC will work with the MJCC to bring isolated Jewish seniors to the MJCC's senior programming, and other programming relevant to Jewish seniors. Previous experience working with seniors a plus but not required.
The JAC will work closely with JCP's Senior Services Collaborative (SSC) which includes all agencies serving Memphis Jewish seniors and our congregations. In particular, the JAC will work with Jewish Family Service (JFS) to identify and service home-bound seniors and those in facilities.
The JAC position is a part-time, 10 hours a week, contract position that runs from July 1, 2017 to June 30, 2018. Compensation is $10,000. A car is required and mileage outside the environs of the JCP office will be reimbursed at the standard IRS rate.
The Israel@70 Project Coordinator will manage JCP's Israel@70 community-wide initiative running from July 2017 to April 2018.
The Project Coordinator will work with all Memphis Jewish organizations- including but not limited to synagogues and schools- to coordinate and market Israel programming under the Israel@70 brand, as well as create additional programs and events deemed necessary to celebrate Israel@70.
Responsibilities will include convening and staffing a diverse committee that will collaborate to help brand, plan, and execute Israel@70 activities and programs, working with JCP staff to integrate Israel@70 into existing programs and initiatives and engaging in outreach to the broader Memphis community, where appropriate, for participation and endorsement of the celebration.
Knowledge of Israel and the Memphis Jewish community is a must. A bachelor's degree or higher is preferred. The position is a project-based, contract position with Jewish Community Partners with a project completion date of April 19, 2018 – Israel's Independence Day. Compensation is $15,000.
Both positions will report directly to JCP's Director of Community Impact and will have the infrastructure/resources of JCP for support.
For more information on both positions, visit our website. For consideration for both positions, send a cover letter and resume to Bluma Zuckerbrot-Finkelstein.
(Visited 238 times, 1 visits today)
JCPConnect
(Visited 238 times, 1 visits today)