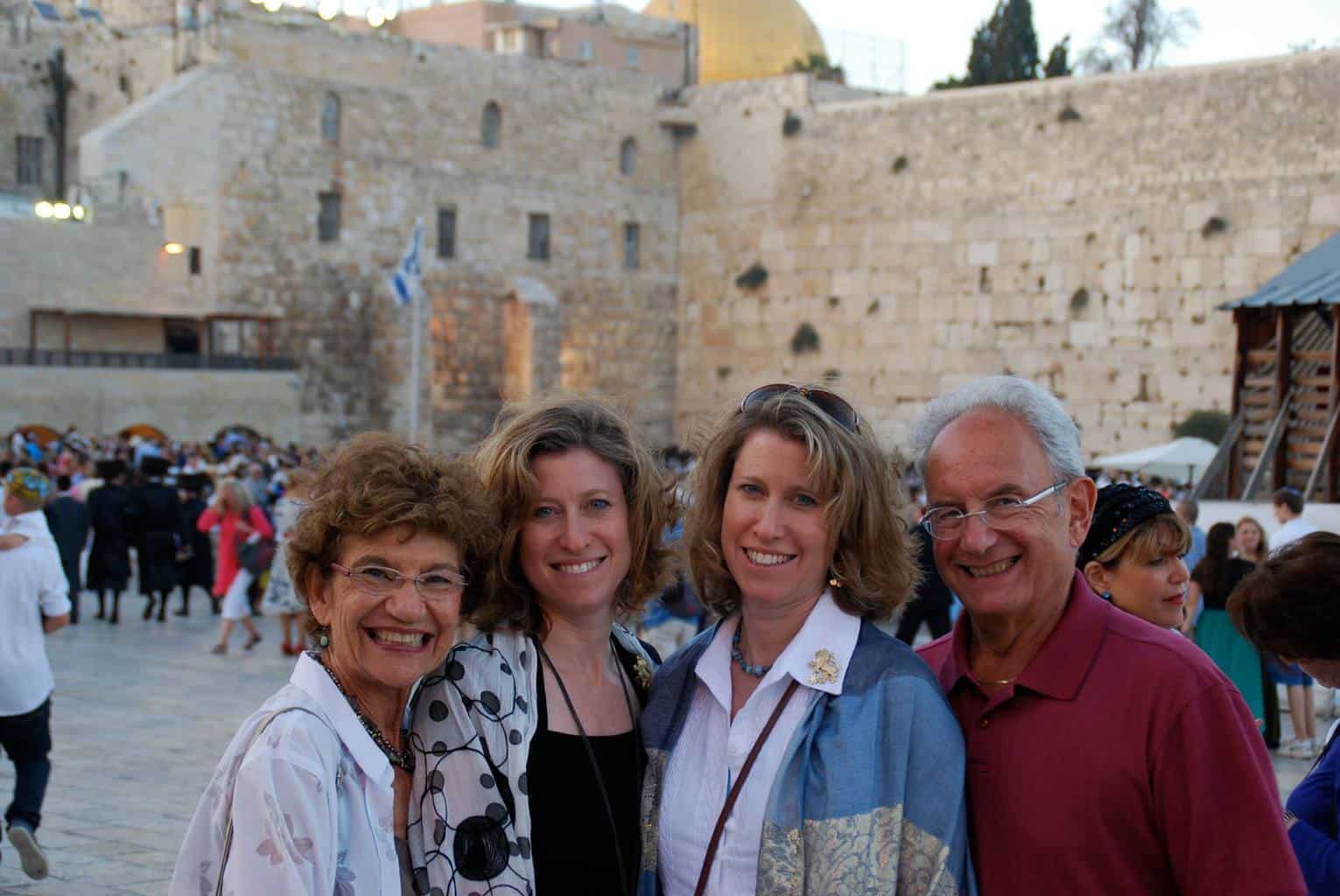 We're marking the 70th anniversary of the founding of Israel with a year-long celebration! Keep an eye out for "Memphis Celebrates Israel at 70" branding at your synagogue, at events around town, and online. In this My Israel Story series, we're asking Memphians to tell their personal Israel stories. Do you have a story to tell?
"The most remarkable thing is how dry everything is – but somehow they manage to grow huge crops with just a few drops of water."
There are advantages to being a saver. This quote is from my journal – from 1983 – my first trip to Israel. It was the summer I turned 17 and I spent two weeks on a kibbutz somewhere in the Negev. During those two weeks it was my job to sort eggs in the chicken coop. My shift started at 6:00 A.M. As painful as that was, I was fortunate to be done by 2:00 and had the rest of the day to hang out with my friends at the Kibbutz pool! I was amazed by Kibbutz life. Such an interesting way of life – and a true spirit of teamwork and cooperation.
I remember feeling very connected to my peers on that trip, and very moved – I felt like I was living history while I was there. Having grown up in Fort Wayne IN – as one of two Jews in my high school (my sister was the other) – being in a place where there were so many Jews felt incredible. I loved it – and from that moment on knew that Israel would always be an important part of my life.
Since that remarkable trip in 1983 I have returned to Israel 11 times. As a student leader, as a leader of students, on professional seminars, 2 family trips, and traditional Federation missions. Each trip was significant in its own way.
But in thinking about the one single experience that captures my connection to Israel, it happened on my most recent trip in the fall of 2017. During a remarkable eight-day journey I was given a rare and beautiful gift: a front row seat to beauty and meaning unfolding through the eyes of my friends experiencing Israel for the first time. Dancing with Israeli Soldiers at the Kotel on Shabbat; wandering through the ancient alleyways of the old city in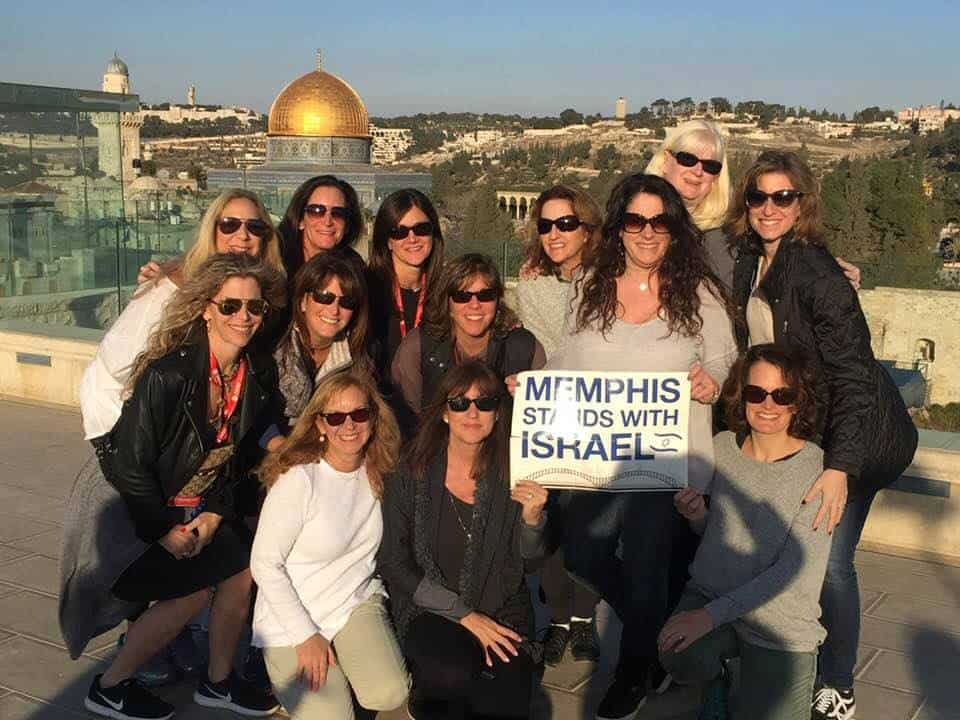 Jerusalem; placing our hopes and prayers in the cracks of the Western Wall; experiencing the smells and sounds of the shuk; experiencing a super moon overlooking breathtaking hills of the Judean Desert; experiencing the warmth and joy of Shabbat. This experience rekindled my passion and emotion for the significance of Israel and to the Jewish people.
The most meaningful moment took place in the underground tunnels of the Western Wall. Walking the length of the wall, we ran our hands along the massive stones. It was quiet, dark. We walked in silence and in awe. I felt a deep, spiritual pull a yearning to be in that space. I don't know that I will ever feel that again.
Every time I travel to Israel my appreciation for its significance and to Jewish peoplehood deepens. Israel connects all of us, whether you live in Memphis, Poland or London – wherever a Jew lives, there is something that connects us to each other that's very significant. Israel is at the core of that connection.
I feel more at home in Israel now than ever before. The partnership we have with Shoham has created great connections. I've now been there three times! This partnership has tremendous possibilities. I'm excited to see it develop.
Between my first trip to Israel and my last, 35 years have elapsed. To see how the country has evolved has been amazing. We're living in one of the most remarkable times in the history of the state of Israel, because it's ours, and we're there, and there's been great success! The entire world benefits every day from innovations coming out of Israel. There's an energy that exists that you can feel when you are there.
Israel is one of those places you can go again, and again. There's a constant yearning to return and every time you go, it's a new experience. The spiritual connection to the land, and to our people is what keeps me going back. That's my Israel story.
599total visits,2visits today
Tags:
JCP Memphis
,
Jewish Community Partners
,
Jewish Foundation of Memphis
,
Jewish Memphis
,
Laura
,
Laura Kepes Linder
,
Laura Linder
,
Laura Linder Memphis
,
Memphis Celebrates Israel at 70
,
Memphis Jewish Community
,
Memphis Jewish Federation
,
Memphis Jewish life
,
Memphis Jewish Population
,
Memphis Jews
,
Memphis to Israel
,
Memphis to Jerusalem
,
My Israel Story