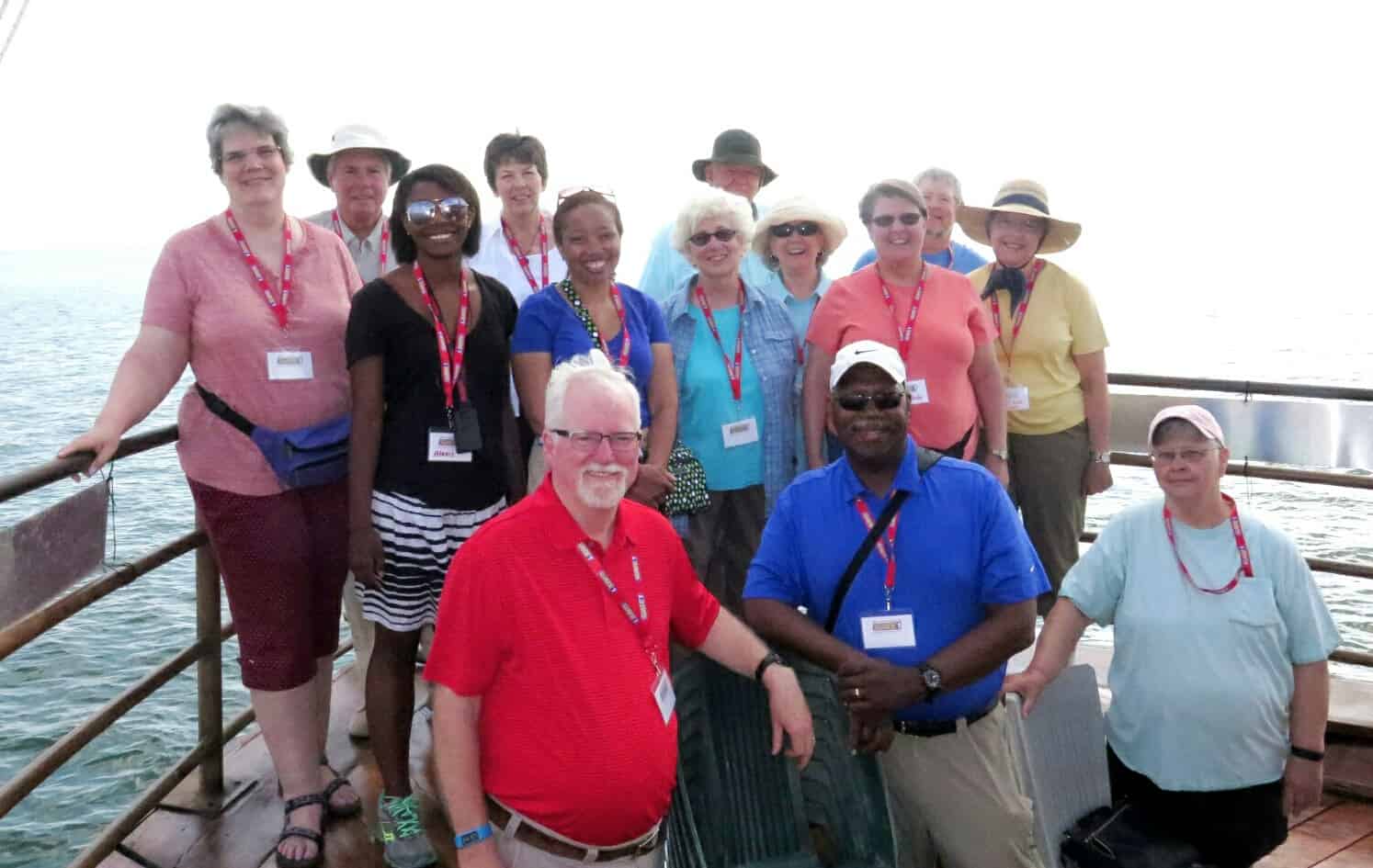 We're marking the 70th anniversary of the founding of Israel with a year-long celebration! Keep an eye out for "Memphis Celebrates Israel at 70" branding at your synagogue, at events around town, and online. In this series, we're asking Memphians to tell their personal Israel stories. Do you have a story to tell?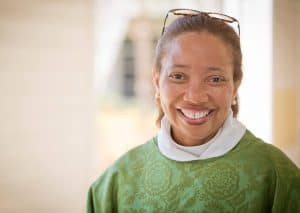 We're reaching out to any and all Memphians with an Israel Story to tell. Here, we present the first My Israel Story from a Memphian outside the Jewish community. 
The Rev. Dorothy Sanders Wells, Rector at Saint George's Episcopal Church, is a native of Mobile, Alabama, and came to Memphis when she began her undergraduate studies at Rhodes College. She received her Bachelor of Arts degree in Vocal Performance from Rhodes, her Juris Doctor degree from the Cecil C. Humphreys School of Law at the University of Memphis, and her Master of Divinity degree from Memphis Theological Seminary. 
A practicing attorney in Memphis for nearly 18 years before her ordination as a priest, Dorothy spent most of her legal career with FedEx Corporation. She is the Vice Chair of the Board of Directors of Metropolitan Inter-faith Association (MIFA), and a member of the Board of Directors of Church Health.
They cast their nets in Galilee,
just off the hills of brown,
such happy simple fisherfolk
before the Lord came down.
Contented, peaceful fishermen,
before they ever knew
the peace of God that filled their hearts
brimful and broke them, too.
On our very first trip to Israel, as we began sailing across the Sea of Galilee, the words of this magnificent hymn (poetry by William Alexander Percy) that I'd sung so many times rang in my mind.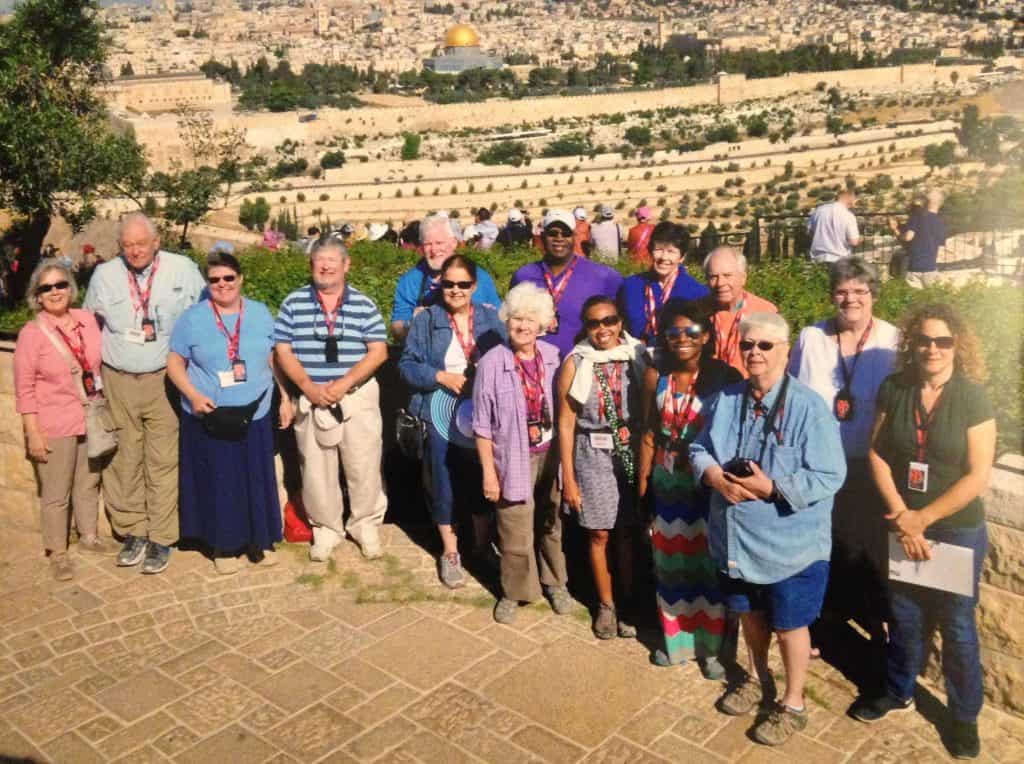 Two of the Gospel writers – Matthew and Mark – recount the calling of the first disciples along the Sea of Galilee. It is there that Jesus finds Simon, Peter, Andrew, James and John and invites them to join him in his ministry. They were fishermen – ordinary people. Yet Jesus saw something in them, and clearly, they saw something in Jesus, too – enough that they would put down their nets, leave behind their families and worldly vocation, and follow Jesus, to become fishers of people.
The decision they made in that one moment would define their lives: They would watch their beloved teacher heal, and show love and compassion to all of God's people. They would see lives changed forever. They would listen in disbelief, as Jesus would tell them that his time with them was short. And after a holy meal together as they prepared to observe the Passover, they would try to make sense of their own existences, as he was hung on a cross to die. But the disciples would see Jesus again – resurrected – and he would renew their mission to go into all of the world to preach, to teach, to baptize and make disciples in his name.
When we heard familiar hymns being sung in different languages as we prayed the Stations of the Cross in Jerusalem, and when we saw Russian Orthodox, Filipino, and French-speaking persons preparing for Holy Baptism on the Jordan River, I knew that the Great Commission from Matthew's Gospel had been fulfilled: Christians had taken the message of Christ into all the world. And now, we took our place among these modern-day disciples as we all made our way to this holy place where Jesus once walked himself.
As we sailed on the Sea of Galilee, I was unable to stop the tears. I could hear Jesus calling to those first disciples. I could see them on that shore, looking at one another, putting down their nets and heading into the unknown adventure that would be their new life with Christ. I felt an incredible connection to them. Having answered the call to ordained ministry myself, I know firsthand just how powerful that call is.
As I prepare to lead another pilgrimage to Israel in the spring, I look forward to sailing across the Sea of Galilee again – and again feeling that powerful connection to those first disciples.
Total Page Visits: 2823 - Today Page Visits: 2
Tags:
Dorothy Sanders Wells
,
Jewish Community Partners
,
Jewish Foundation of Memphis
,
Jewish Memphis
,
Memphis Jewish Community
,
Memphis Jewish Federation
,
Memphis Jewish Population
,
Memphis Jews
,
My Israel Story
,
Reverend Dorothy Sanders Wells
,
Reverend Wells Memphis
,
Saint George's Episcopal Church
,
Saint George's Episcopal Church Memphis
,
St. George Church Memphis
,
St. George Memphis