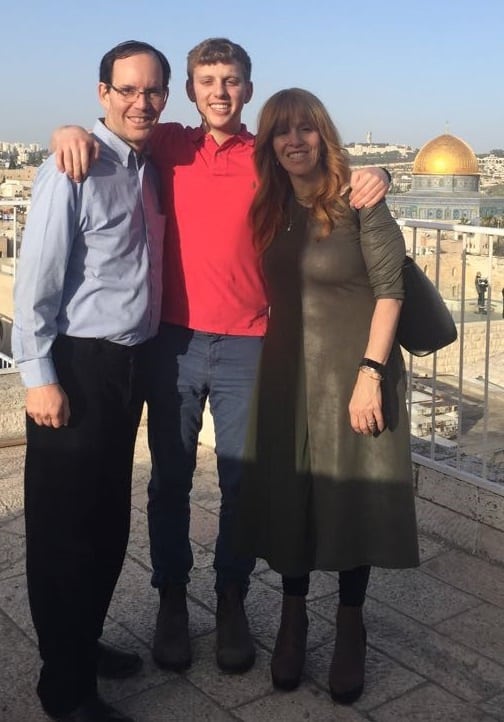 We're marking the 70th anniversary of the founding of Israel with a year-long celebration! Keep an eye out for "Memphis Celebrates Israel at 70" branding at your synagogue, at events around town, and online. In this My Israel Story series, we're asking Memphians to tell their personal Israel stories. Do you have a story to tell? 
I learn at Yeshivat Orayta in the Old City of Jerusalem. Orayta is famed for its roof; the vantage point— from which one can see a beautiful Old City skyline—has been a hotspot for proposals and events for over a decade.
Whenever I go up on the roof and scan the city, I am reminded that Jerusalem remains a city divided. I see the Temple Mount, a symbol of religious dispute and political despair. The Church of the Holy Sepulchre looms large, a stamp of Christian religious and ideological ties to the Old City. Yet, at the same time, I also see the Western Wall, filled with Jewish men and women praying for the safety and well-being of the Jewish people as a collective.
This year, I've had the opportunity to explore the vast expanse of the Judaic literary canon – from traditional Talmudic texts all the way to modern thinkers like Rav Joseph B. Soloveitchik and Abraham Joshua Heschel, there's no shortage of source-based textual engagement here at Orayta.
However, I've also learned the importance of understanding how we've reached this moment in time.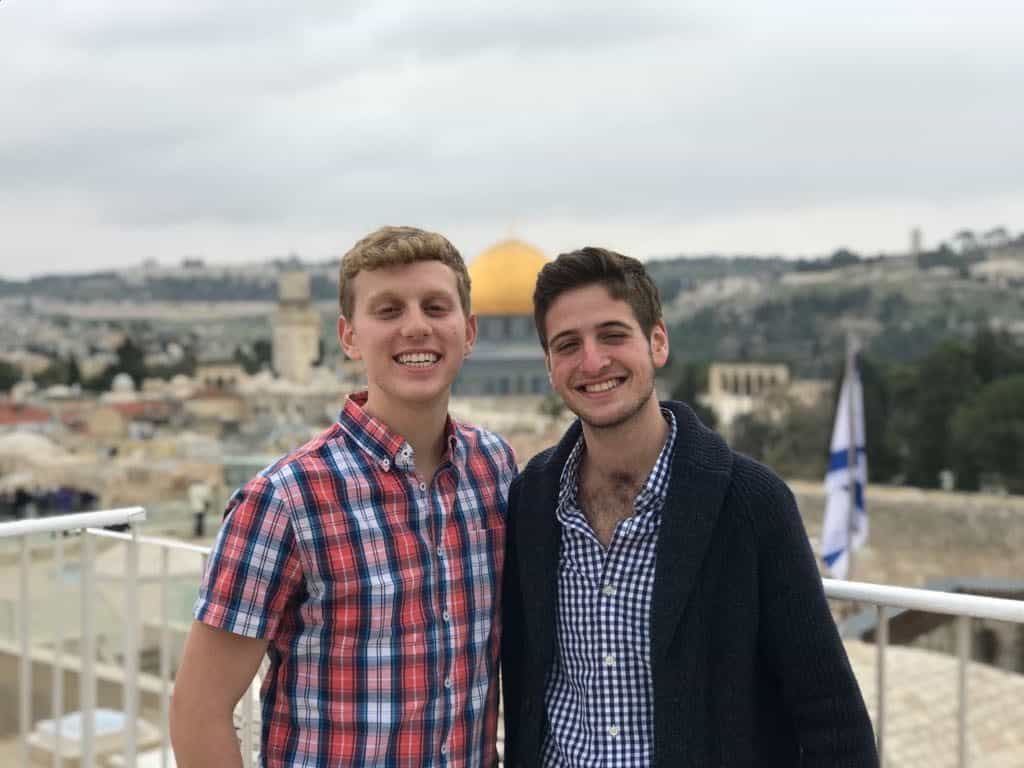 Who came before me?
Why is it that I've been able to live here in the Old City, when many before me couldn't?
Many people sacrificed their lives towards creating our current reality, and I would be doing myself a disservice by spending my gap year without engaging the history of the land of Israel.
In late February, the sixty-two first-year students at Orayta were divided into two groups. One group traveled to Poland to visit concentration camps and learn about the tragic events of the Holocaust. The other group—to which I belonged—stayed back. We embarked on the Zeminar, an in-depth crash course (supplemented by various previous tiyulim) on the State of Israel, its inception, and the richness of its religious diversity.
We traveled together to the northern coast of Israel to visit the Atlit detainee camp. After participating in NCSY's Jewish Overseas Leadership Program and traveling to Poland during high school, I never really understood the events between the Holocaust and the establishment of the State of Israel in 1948. The trip to Atlit showed me just how grim this time period was for European Jews.
Just when Holocaust survivors escaped the perils of Nazi Europe—often with no family left—they were greeted in Israel by an unpleasant familiarity: more barbed wire. Just when they thought they were leaving the discrimination of Europe, they were yet again imprisoned.
We learned about how Jewish immigrants stood strong. At the Akko Prison, we discussed the Hagganah, Etzel, and Irgun rebellion units, who fought fire with fire to rise out of the dust and establish an independent state. Out of extreme tragedy and imprisonment, the Jews rose up.
Two days later—just eighty years after Jews were detained at Atlit—Orayta hosted four speakers.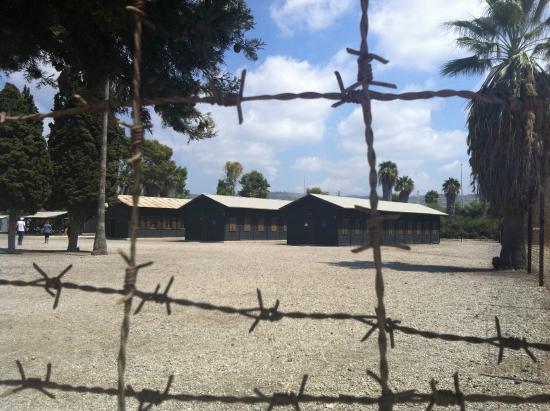 Rabbi Yehuda Glick spoke to us about his Zionist ideals and personal push to get Jews up on the Temple Mount. In 2014, Glick was shot in the chest four times in protest of his beliefs.
Rabbi Gedaliah Gurfein explained his project, The People's Talmud, which will give Jews of all backgrounds access to the wisdom of the Gemara.
Rabbi Yehoshua Pfeffer, adjunct professor at Hebrew University, discussed the intricacies and misconceptions of the Charedi world to which he belongs.
Finally, Rabbi Dov Linzer, Rosh Yeshiva of Chovevei Torah in Manhattan, discussed the halachic implications of visiting churches.
My high school Poland trip and Orayta's trip to the Atlit Detainee Camp and Akko Prison gave me a fresh context in which to place this day of speakers. I have come to learn that the apparent "divide" in religious observance and lifestyle in Israel is not something to scorn. Let's talk about it, and appreciate that we have the freedom to practice in our land, something we haven't always been privileged with.
My Israel story didn't start with me. It began with those who came before me, and their sacrifice has allowed me to enjoy a year in Israel freely learning and exploring my identity. For that, I'm forever grateful.
(Visited 89 times, 1 visits today)
Tags:
JCP Memphis
,
Jewish Community Partners
,
Jewish Foundation of Memphis
,
Jewish Memphis
,
Memphis Celebrates Israel at 70
,
Memphis Jewish Community
,
Memphis Jewish Federation
,
Memphis Jewish life
,
Memphis Jewish Population
,
Memphis Jews
,
Memphis to Israel
,
Memphis to Jerusalem
,
My Israel Story
JCPConnect
(Visited 89 times, 1 visits today)