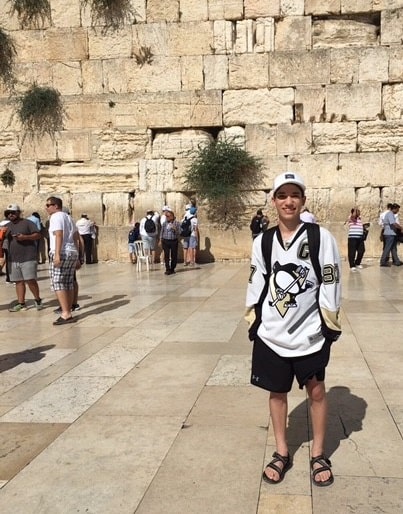 We're marking the 70th anniversary of the founding of Israel with a year-long celebration! Keep an eye out for "Memphis Celebrates Israel at 70" branding at your synagogue, at events around town, and online. In this My Israel Story series, we're asking Memphians to tell their personal Israel stories. Do you have a story to tell? 
This past summer, thanks to Memphis Jewish Federation, I traveled to Israel through BBYO Passport, a program that gives high school students the opportunity to travel to Israel for three weeks and explore the country together with peers from all over the United States.
While I had previously traveled to Israel with family on a Temple Israel trip, this was the first time I had the opportunity to fly by myself on a domestic or international flight. I didn't know anyone on my trip before it started. I was a little bit anxious and apprehensive about leaving Memphis and my family for three weeks. However, I felt an immediate close bond with my new Jewish friends from around the country. As the only Memphian and the only person from the south in my group, I was a bit of a novelty. My accent stood out and when I introduced myself as "Ben," everyone else heard "Bin".  For the rest of the trip, I was known as "Bin" or "Bin from Memphis". I formed new friendships that are sure to last a lifetime.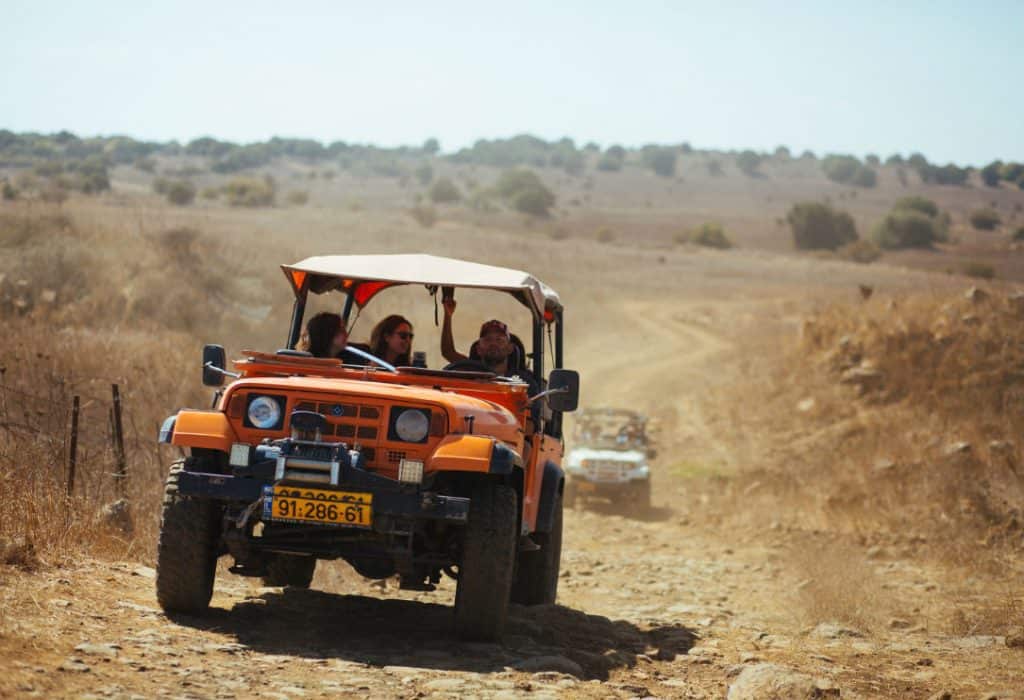 My trip to Israel was a time filled with adventure, joy, and of course, new friendships. Israel is so beautiful and interesting– you always see and experience things in a new and meaningful way, even if you have seen them before. My favorite part of the trip was the jeep tour up the Golan Heights. I visited the Golan Heights two years ago and learned about the historic tank battle waged in 1967. This is a beautiful area, and I was excited to tour it again and learn more about the history. We could visit new areas because the jeeps provided us access to sites we couldn't otherwise reach. For example, during the jeep tour, we were able to explore an old abandoned hospital. We also traveled to an underground bunker that was used during the Six-Day War that was only accessible by jeep.
The trip was filled with so many other memories, big and small, that will last a lifetime. One of my counselors, who is also a fan of the Pittsburgh Penguins (back to back Stanley Cup Champions!) took a picture of me wearing his Sidney Crosby jersey in front of the Western Wall. Israel makes it easy to meet new friends and find common bonds and connections.
It was the best three weeks of my life, and I can't wait to go back to Israel. BBYO Passport is an incredible opportunity to experience the history, beauty, and people of Israel. I didn't like getting up early every morning, but I loved eating falafel and experiencing Israel with so many new friends. I would highly recommend this incredible trip to any high school student!
Ben Mayer, the son of Ruth and Minton Mayer, is a junior at Houston High School. Memphis Jewish Federation's Lemsky Endowment Fund provided him with a Teen Israel Experience grant to help offset the costs of his BBYO program in Israel. All rising juniors and seniors in the Memphis Jewish community are eligible for grants of up to $3000 to attend a recognized teen summer program in Israel. Teen Israel Experience applications for summer 2018 are available online.
347total visits,1visits today
Tags:
JCP Memphis
,
Jewish Community Partners
,
Jewish Foundation of Memphis
,
Jewish Memphis
,
Lemsky Endowment Fund
,
Lemsky grants
,
Memphis Celebrates Israel at 70
,
Memphis Jewish Community
,
Memphis Jewish Federation
,
Memphis Jewish life
,
Memphis Jewish Population
,
Memphis Jews
,
Memphis to Israel
,
Memphis to Jerusalem
,
My Israel Story
,
Teen Israel Experience