People
My Israel Story #34- Diane McNeil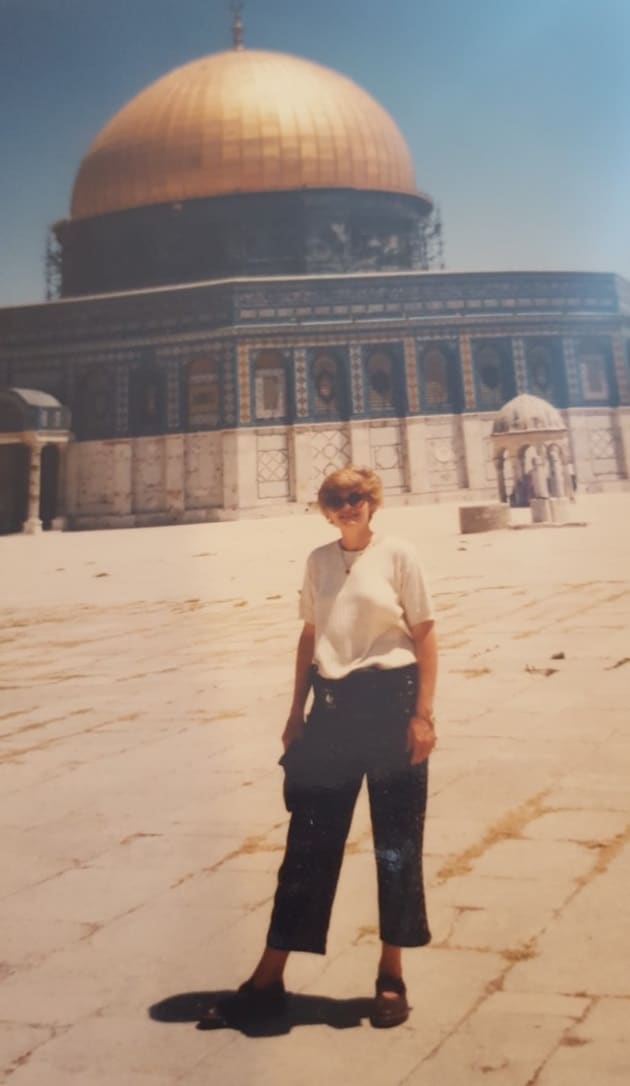 We're marking the 70th anniversary of the founding of Israel with a year-long celebration! Keep an eye out for "Memphis Celebrates Israel at 70" branding at your synagogue, at events around town, and online. In this series, we're asking Memphians to tell their personal Israel stories. Do you have a story to tell? 
On June 6, 1996, my husband Ken and I had the privilege of visiting Israel for our first and only (as of this writing) time. I knew it would be the trip of a lifetime, and it was, and I knew I would be richer for it, and I am, but never did I expect it to change my life. We have been on many once-in-a-lifetime vacations, but I can truthfully say none of those changed me like this one.
This trip to Israel not only changed my life, it changed my course, changed my drive; it changed me at the very core of my being.
As a Christian, I was thrilled to have a Jewish tour guide, stay on a kibbutz, travel to the Galilee, have two Shabbat dinners, have my own Jordan River mikvah, dine on St. Peter's fish, visit the Jerusalem-Shalom Hotel, see the Wailing Wall, visit the Temple Mount Institute, go inside the Dome of the Rock, shop Jerusalem's market, play in the mud at the Dead Sea, explore Massada, visit the Mount of Olives and the Garden tomb. Those were all cherished experiences.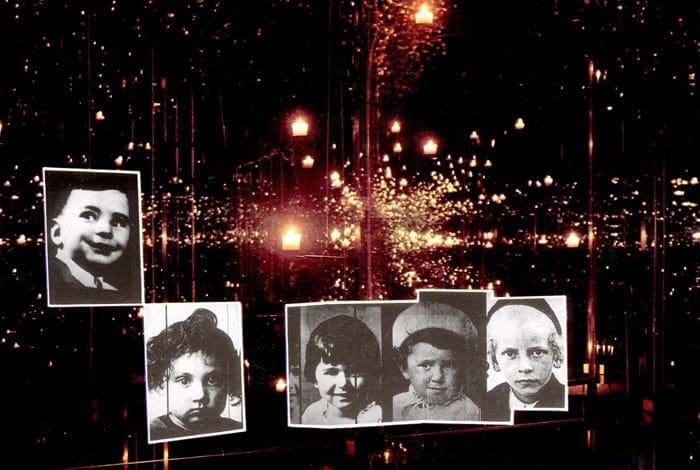 However, the defining moment was our visit to Yad VaShem, and specifically, the Children's Memorial on the grounds of Yad VaShem, which was not even on our itinerary.
As we entered the dark, hollowed-out cavern of the Children's Memorial, dedicated to Uziel Spiegel, 2 ½ year-old son of Abe and Edita Spiegel, our eyes quickly adjusted to the darkness dotted with tens of thousands of flickering lights illuminated by a single candle. The lights reflected off a myriad of mirrors strategically placed on ceiling and walls and seemingly bouncing from one to the other. Piercing this heart-stopping light display was a lone voice reading names, ages, and countries of origin for the children who perished. There were some 1.5 million children murdered.
This experience took only a few minutes. Everyone was slowly moving through. I couldn't stop and absorb it; however, it absorbed me. In those few minutes, 1.5 million children were indelibly written on every fiber of my being. There was no turning back, and God forbid should I try.
That was June of 1996.  In the fall of 1997, I was challenged to put together a group for the purpose of blessing Israel for her 50th birthday on May 14th, 1998.
This nondescript group of Christians raised funds and purchased an Israeli Red Cross ambulance as a gift to the Memphis and Mid-South Jewish community from the Memphis and Mid-South Christian community. The money was raised by putting together a booklet of tributes from Christians honoring their Jewish friends, neighbors, doctors, etc. – tributes they gladly paid to have printed.
The next year we hosted "The Remembering," a free, month-long Holocaust Children's Exhibit which told the story of the 1.5 million children who perished. With the funds left over from the ambulance and donations given at this exhibit, we were able to pay passage for 70 Russian Jews to make Aliyah to Israel.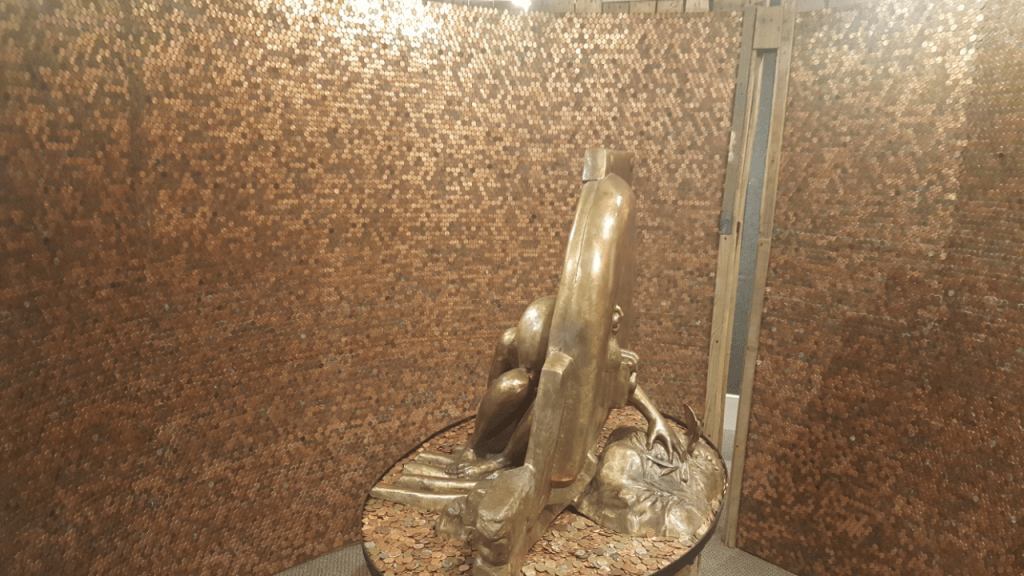 As of this writing, Unknown Child Foundation, a Mississippi group, is hosting an Exhibit at the Desoto County Museum in Hernando, which has displayed less than 2% of the 1.5 million pennies collected by Horn Lake Middle School and Gen SC Homeschool students. These pennies surround the life-size sculpture of the Unknown Child in the ovens of Auschwitz, created by Rick Wienecke of Arad, Israel. Architectural detail, dialogue, and photos tell the story of the children.
This Exhibit is the forerunner of the future, permanent Unknown Child Holocaust Memorial, designed by architect Doug Thornton, for the purpose of remembering and telling the story of the 1.5 million Jewish children.
Was my one and only trip to Israel 21 years ago just another once-in-a-lifetime vacation? Those come and go. To me, it was the G-d of Abraham, Isaac, and Jacob opening a door to love and bless His Chosen People unconditionally (Genesis 12:3).
Diane A. McNeil is a board member of the Unknown Child Foundation. The Unknown Child Foundation seeks to educate audiences about the 1.5 million children who perished during the Holocaust and to empower current and future generations to value and hold all children safe, regardless of their ethnic, social, economic or religious background.
(Visited 104 times, 1 visits today)
Tags:
Diane McNeil
,
Diane McNeil Memphis
,
JCP Memphis
,
Jewish Community Partners
,
Jewish Foundation of Memphis
,
Jewish Memphis
,
Memphis Celebrates Israel at 70
,
Memphis Holocaust remembrance
,
Memphis Jewish Community
,
Memphis Jewish Federation
,
Memphis Jewish life
,
Memphis Jewish Population
,
Memphis Jews
,
Memphis to Israel
,
Memphis to Jerusalem
,
My Israel Story
JCPConnect
(Visited 104 times, 1 visits today)