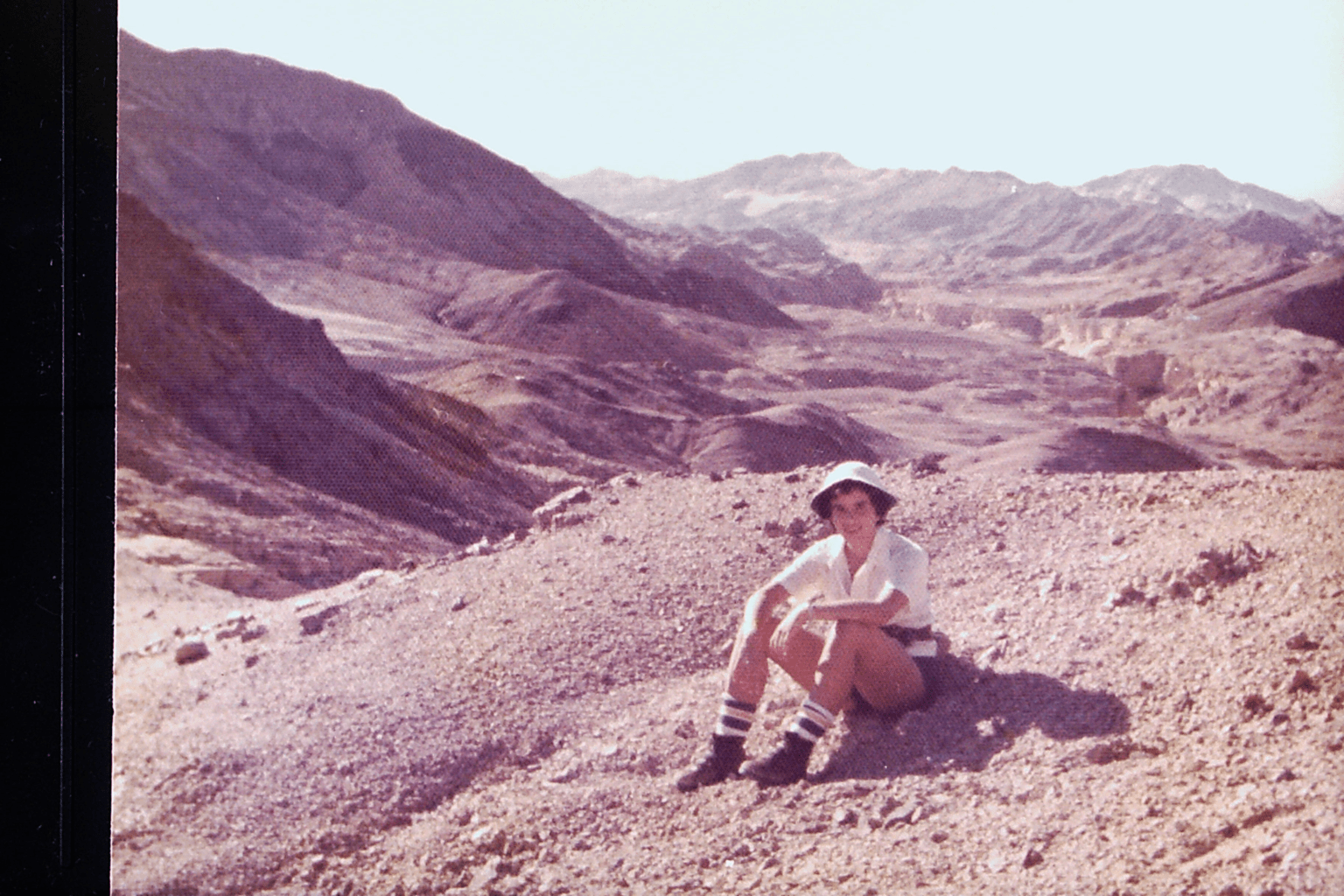 We're marking the 70th anniversary of the founding of Israel with a year-long celebration! Keep an eye out for "Memphis Celebrates Israel at 70" branding at your synagogue, at events around town, and online. In this series, we're asking Memphians to tell their personal Israel stories. Do you have a story to tell? 
Each of my five trips to Israel was of an entirely different nature.
My first trip was in the summer of 1973, with a group of Boy Scouts and Girl Scouts from around the U.S. We were there to tour the land, to fall in love with the land, and to represent American Scouting at the International Scout Jamboree in the Judean Hills.  While most of the group were Jewish, not all were, and we respectfully and faithfully visited Christian holy sites as well as Jewish ones. One takeaway from this trip was the concept of a sacrosanct Shabbat nap, which I adopted from the Boy Scout Leader whom we nicknamed Abba. Okay, two takeaways; although I didn't grow up around anyone who took a Shabbat nap, I now take one religiously, and I learned Abba was the Hebrew word for father.
My second trip three years later was to spend my junior year of college as a student in the One Year Program at Hebrew University. There, I spent a year living in Israel, learning to speak Hebrew almost as well as a two-year old, and immersing myself in Judaica and Judaic Studies. One highlight of the trip occurred two days before our program even started, as Israel miraculously rescued the hostages at Entebbe. I couldn't believe I was on my way to spend a year there!
1976-77 was the most wonderful time to be in Israel.  We were able to spend a week in Sinai. We climbed Mt. Sinai, camped on the shores of the Gulf of Aqaba at Dahab, Nueba, and Ras Muhammad, and visited the Santa Catarina Monastery where one of their customs is to save the bones of all the deceased monks.  "The femurs are in this room." They even have a small shrub labeled "The Burning Bush" within their walls. Back in Jerusalem, I felt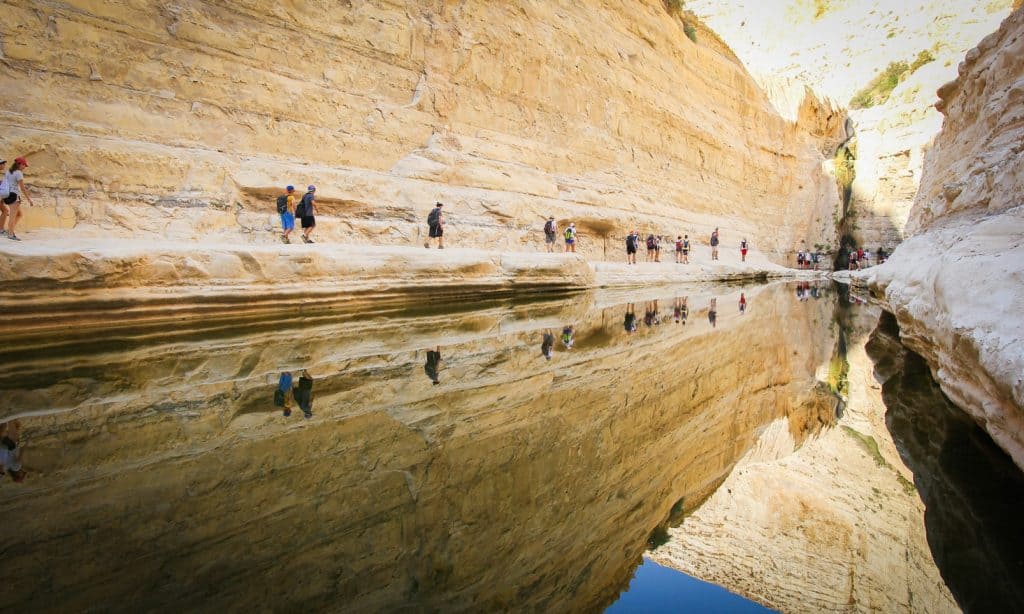 safe shopping in the Arab Quarter and walked by myself from the Old City, through East Jerusalem, up to Mt. Scopus because it was a beautiful day and I didn't want to ride the bus back to campus. A couple of friends and I went camping at Ein Avdat, one of the most spectacular canyon formations in the Negev, also without anyone guarding us. We had the opportunity to tour the rest of the country as well, but I want to highlight places that were safe for Americans in 1976-77 but are no longer safe to visit.
Many who know me know I grew up Reform. I went to various synagogues in Israel a few times but never understood anything that was going on. One Friday night my friends and I had the bright idea to go to services at Hebrew Union College's Jerusalem campus. It's Reform; we'd understand. Guess again—it was all in Hebrew. My takeaway from that experience was to eventually learn to daven in Hebrew so I could go to synagogue in any country, knowing that whatever language they spoke, services would be in Hebrew.
My Talmud teacher was Rabbi Dr. Pesach Schindler. I became friendly with his whole family. One definite highlight of the year was when he invited me to have Seder at their home.  During the Seder, he spoke of fleeing Germany with his cousin, Rabbi Alex Schindler, who later became president of the UAHC, now URJ.  It was a small Seder, just his immediate family, an older gentleman who was also a guest, and me. In addition to being our Talmud teacher, Dr. Schindler was the head of Conservative Judaism in Israel.
I met my husband, Saul, during that year. His family had made aliyah from Los Angeles when he was 15, so he lived in Israel for high school and the army, where he served as a tank commander in the Golan Heights.  Saul got out of the army in February and renewed his acquaintance with a friend, Danny, who was also on my program. Danny was friends with Karen, who was my best friend, and we all hung out together. Saul was my most important takeaway from that trip.
After the One Year Program ended, Saul came to the States to visit me before beginning studies at Hebrew University. My third trip to Israel was the next summer to visit him. He was working for his father at the American Hardware Store in Ramat Eshkol, and I found a job at the Ein Kerem campus of Hadassah Hospital working in the Parasitology Research Lab, where I assisted in the search for vaccinations for malaria and leishmaniasis.  The lab director was among the founders of a high school in Jerusalem that Saul's brother attended, but we didn't make that connection until I'd been there a few days. Toward the end of the summer, Saul and I became formally engaged and our T'naim Ceremony was performed by my Talmud teacher, Rabbi/Dr. Schindler, who also lived in Ramat Eshkol and knew Saul's family through their hardware store.
My fourth trip was a family one where our middle child, Jeremy, celebrated his Bar Mitzvah at the Kotel.  Our trip was based with Saul's brother in Kiryat Tivon, about an hour from Haifa, but we also spent a few days each in Jerusalem and Eilat. We were in Eilat on New Year's Eve and my son Jonathan and I decided to go hang out at the mall. He was in a music store and ran into Ari Zelig, his classmate at Solomon Schechter, although neither one knew the other was in Israel! My takeaway from that trip was not to have a Bar Mitzvah in the men's section of the Kotel if you want the women in your family to be involved in the service. My daughter Neri and I missed the whole thing.
My fifth trip to Israel, and our most recent, was in 2015 with Shurat HaDin, a.k.a. the Israel Law Center. We realized we were long overdue for a visit and we wanted to be on an organized tour, but not one aimed at first-time tourists.  We studied the itinerary of Shurat HaDin, as well as that of Honest Reporting, and The Middle East Forum (lead by Daniel Pipes.)  We were very impressed with Professor Pipes when we heard him speak in Memphis, but the deciding factor was that on the itinerary of Shurat HaDin, one of the speakers was Avigdor Kahalani, who happened to be Saul's Brigade Commander when he served in the I.D.F.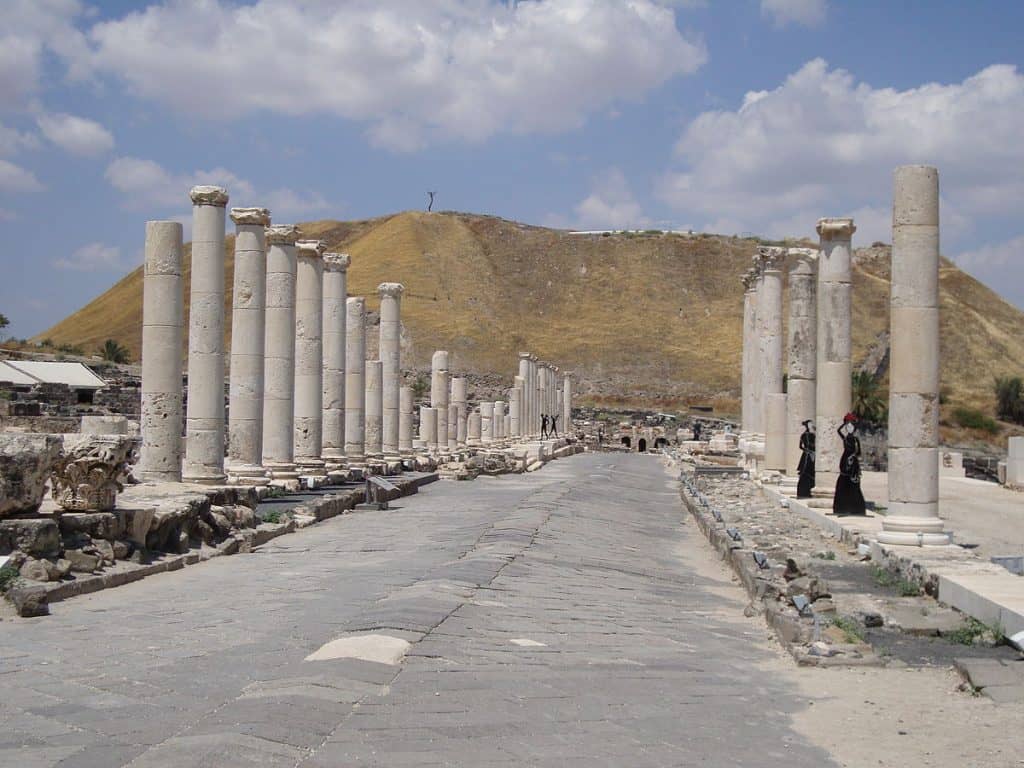 Additional itinerary items featured by Shurat Hadin that you wouldn't find on your typical tour included attending a trial of a man charged with terrorist activity, visiting the Kalandia crossing north of Jerusalem and the Erez Terminal at Gaza, having lunch in Sederot and going to an Air Force base and the I.D.F. Tank Museum in Latrun. There were also informative briefings by various journalists, IDF officers, security experts, and government officials, an ATV tour of a kibbutz in the Golan Heights, and a visit to Kibbutz Misgav Am which overlooks the Lebanese border. The political side of the trip was balanced with a visit to T'zfat (Safed), Israeli dancing on an evening boat ride on the Kinneret, touring the ruins of Beit She'an, eating at authentic Middle Eastern restaurants throughout Israel, and Shabbat dinner in the Jewish quarter of the Old City. Our tour ended with a private tour of Yad Vashem with one of the Museum's curators.
At one point in the tour while driving through the Jordan Valley, we saw modern Israeli agricultural techniques being used on both sides of the Jordan river. When we asked who these fields belonged to, our guide explained these fields were joint ventures between Israel and its Palestinian and Jordanian neighbors. Seeing evidence of that level of cooperation was an important takeaway from this trip.
3total visits,2visits today
Tags:
JCP Memphis
,
Jewish Community Partners
,
Jewish Foundation of Memphis
,
Jewish Memphis
,
Memphis Celebrates Israel at 70
,
Memphis Jewish Community
,
Memphis Jewish Federation
,
Memphis Jewish Population
,
Memphis to Israel
,
Memphis to Jerusalem
,
My Israel Story
,
Susan Stein Memphis