Arts & Culture
MJCC to Host Left vs. Right: The Battle for Israel's Soul in January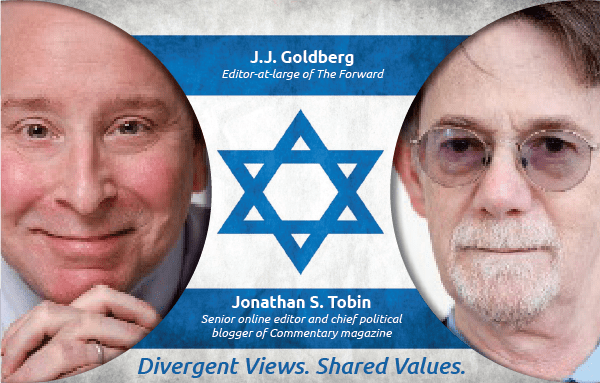 On January 9th at 7:00 P.M. the Memphis Jewish Community Center, through their Center for Jewish Living and Learning, is hosting a lively conversation, entitled "Left vs. Right: The Battle for Israel's Soul."
MJCC's two special guests, Jonathan Tobin, senior online editor and chief political blogger of Commentary Magazine, and J.J. Goldberg, editor-at-large of The Forward, will explore critical questions facing Israel today.
From opposite sides of the political spectrum, these two friends will hash out what to expect from the new administration regarding Middle East policy, the viability and ramification of a two-state solution, the appropriate response to BDS, and the role international consensus should play in Israeli policy in particular regarding West Bank settlements.
"It should be a wonderful program that models how strong disagreement on policy and politics need not diminish friendship and respectful discourse so long as we recognize the shared values we hold dear at our core," said Rabbi Mordechai Harris, director for the Center for Jewish Living and Learning at the Memphis Jewish Community Center.
The dialogue is to be moderated by Rachel Shankman, former longtime Senior Director of the Facing History and Ourselves Memphis regional office. A Q & A session will follow the discussion.
Questions? Contact Rabbi Harris at mharris@jccmemphis.org or (901) 259-9227.
(Visited 43 times, 1 visits today)
JCPConnect
(Visited 43 times, 1 visits today)