News, People
Hillels of Memphis: Broadening Our Reach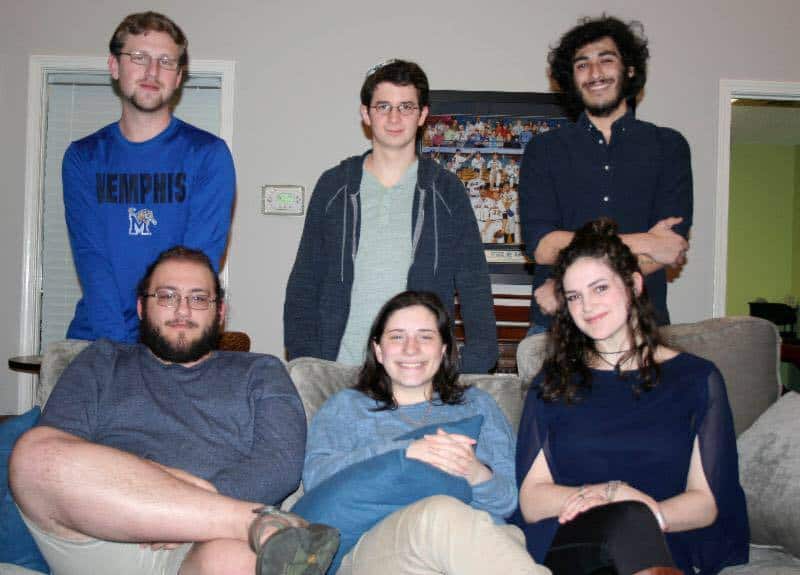 With Rabbi Jeremy Simons recently joining the JCP team as campus director, the growth of Hillel onto the Rhodes College campus, and a new look, focus, and name, Hillels of Memphis is positioned to enrich Jewish life for college-age people in Memphis profoundly. Here are Hillel University of Memphis' sitting president Aaron Canales' thoughts on the current state of Jewish college life in Memphis. 
By Aaron Canales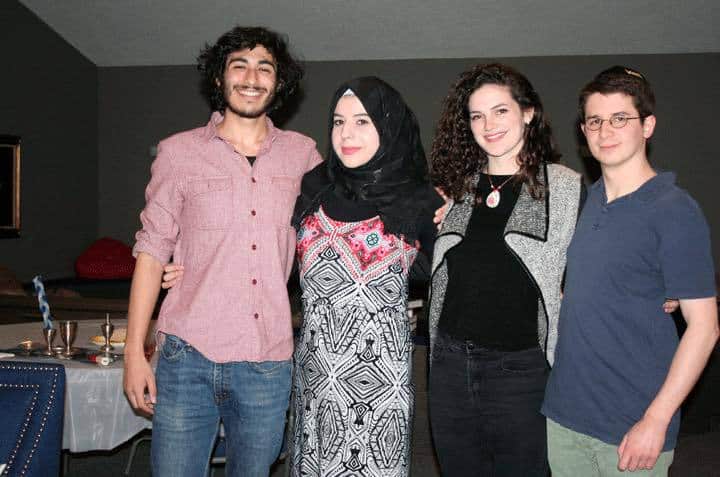 When I started my tenure as the Student President of the Morris S. Fogelman Hillel at the University of Memphis, I thought of Hillel as a place for Jewish kids to hang out, occasionally organizing fun events for the students and sometimes for the community. I didn't understand the breadth of engagement and meaningful belonging for young Jewish adults. But once I got a glimpse of the mechanisms within, I saw things differently.
"Hillel has been and continues to be a direct pipeline for Jewish college students into the professional world," said Wendy Rotter, JFOM board member and Hillel director selection committee chair. "Hillel helps define Jewish adults by engaging them, and that is just so important to the Jewish community."
This explanation is no surprise to anyone engaged with the organization. More than Shabbat dinners and fun outings, Hillel provides a stimulating place of belonging for young Jewish people in universities across the world, facilitating networking and relationships that help usher young adults into their roles as contributing members of society, and as future pillars of their communities.
"Memphis has been on a full court press of attracting and maintaining young Jewish adults, and integrating them into the community here," Wendy explained, going on to make more clear the need for Hillels in centers of learning where there are large concentrations of young Jews.
In the past year, JCP has organized massive efforts with both the administration and student leadership at Rhodes College, the existing Hillel at Memphis, and leaders in the community in order to orchestrate a new branch of the existing Hillel that is more suitable to serving the needs of the largely untapped Jewish student body.
The analytical and communicative capabilities of JCP led to important insight- there are between 70 and 100 Jewish students who attend Rhodes, many of whom are not local. Being that young, bright Jews are a precious resource to the vibrant Jewish community here in Memphis, JCP has made it a mission to engage these students and bring the chance to be involved in Hillel right to Rhodes' doorstep.
These efforts are evident in JCP's masterful use of community leaders in the selection committee for the new director of Hillel, who will manage two Hillels on separate campuses and engage students from entirely different university cultures. A new director would have to be able to navigate a complex social environment, as well as provide support that was simply nonexistent at Rhodes. This logistical need was highlighted for me by sitting Student President of the Rhodes Jewish Student Union and selection committee member Merit Pinker, who will soon join the Hillel family.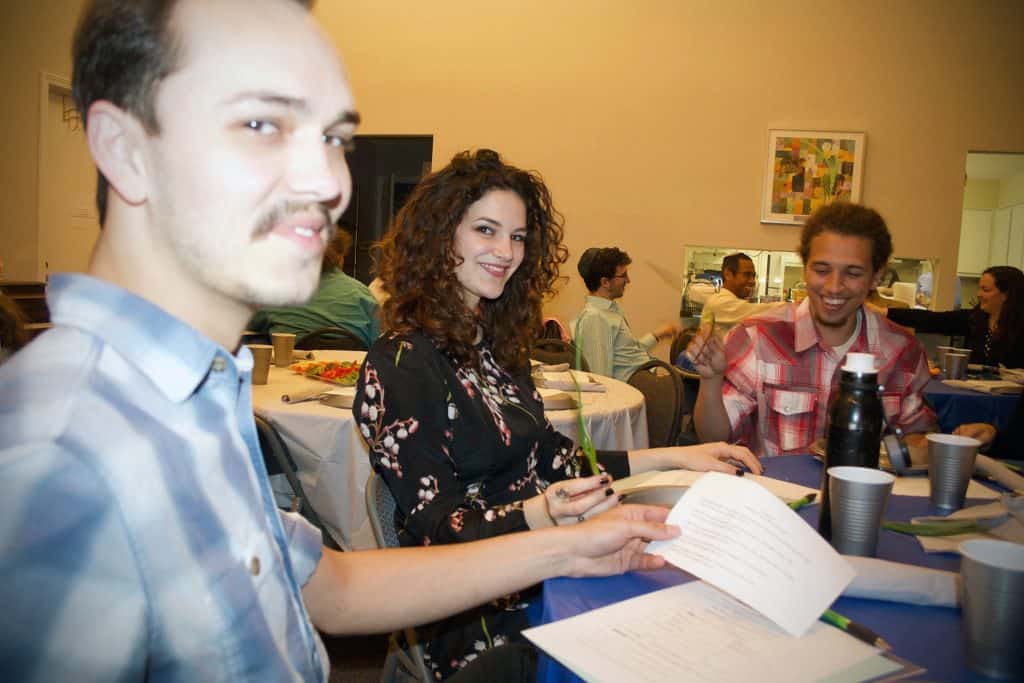 "Organizational structure and accountability are going to be really important to our presence on campus with the coming changes," she said. She brought up the need for student representation in the search, saying "no one can know what the students want but the students!"
As part of the selection committee, she was an important voice in the search for a director. This national search led to Jeremy Simons, a young rabbi serving communities throughout the South. His impressive background of leading Birthright trips and serving regional congregations, as well as working with interfaith communities around the country, quickly distinguished him from other applicants.
"He's just one cool customer," Said Hal Fogelman, veteran Hillel advisory board President and selection committee member. "We're confident that his broad background and consciousness about working in communities like ours make him the right man for the job, expanding something that has proven to be a great place for Jewish students onto a new campus to interact with a new group of young people."
Hal's words captured the spirit of what the Jewish community here in Memphis strives to accomplish. Tirelessly, the community and organizations like JCP have worked to unite us so that we can have the chance to be involved. Without these efforts, there would be no legacy to support future generations of Jewish people.
349total visits,1visits today
Tags:
Aaron Canales
,
Hillel Rhodes College
,
Hillel University of Memphis
,
Hillels of Memphis
,
Jewish college life Memphis
,
Jewish Community Partners
,
Jewish Memphis
,
Memphis Hillel
,
Memphis Jewish College
,
Memphis Jewish college life
,
Memphis Jewish Community
,
Memphis Jews
,
Rhodes College Hillel
,
Rhodes Hillel
,
University of Memphis
,
University of Memphis Hillel