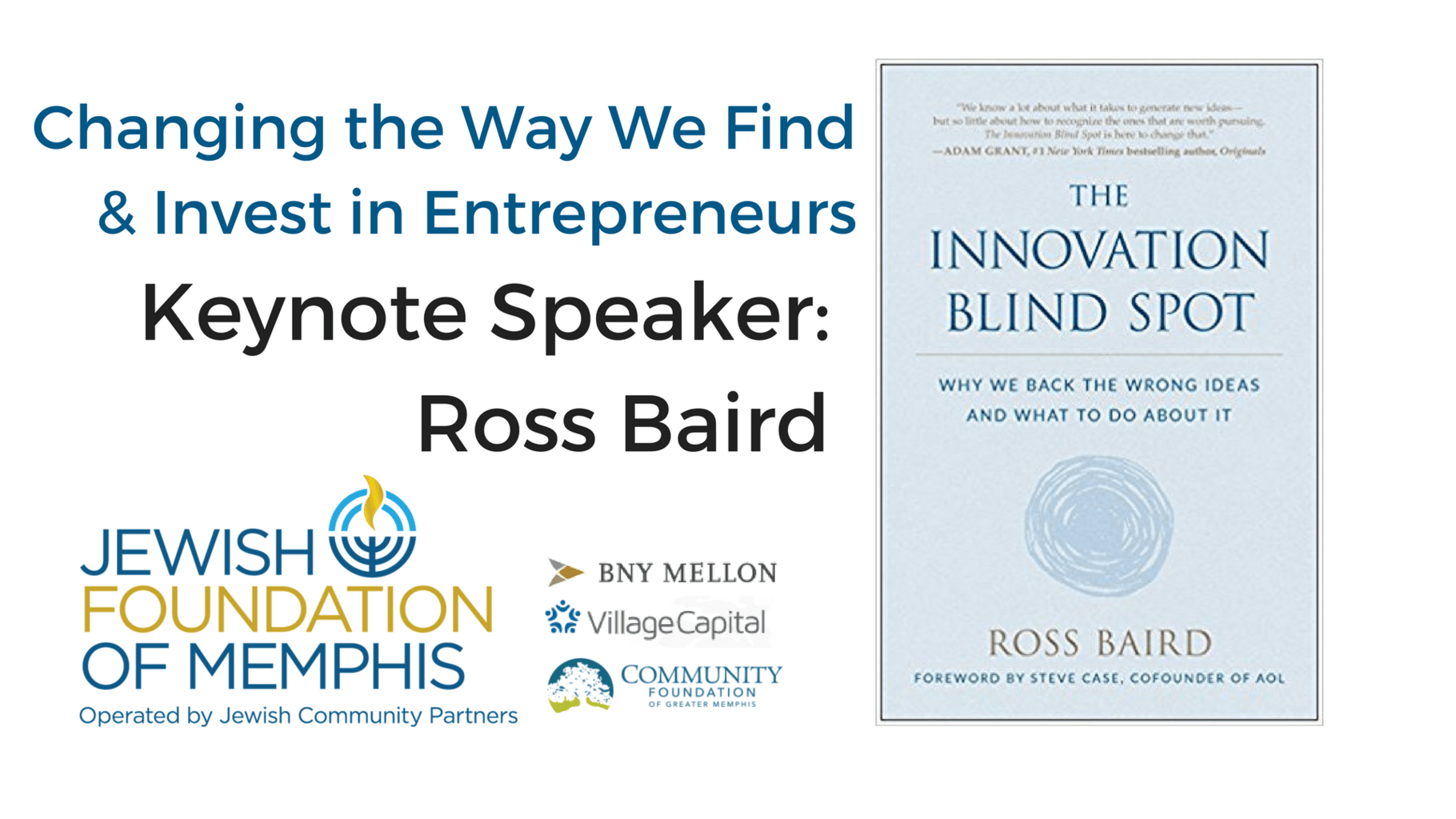 April 26, 8:00 AM at the MJCC- Join us for a panel discussion, Changing the Way We Find & Invest in Entrepreneurs. 
Keynote speaker Ross Baird, CEO of Village Capital, will discuss highlights from his book, The Innovation Blind Spot. All attendees with receive a free copy of the book.
Following his talk, a panel discussion will be moderated by Leslie Smith of Epicenter Memphis. The panelists will take questions from attendees focusing on emerging ideas in social impact investing. Rounding out the panel will be Jan Bouten, Innova Memphis; Kayla Rodriguez Graff, SweetBio; Esra Roan, SOMAVAC Medical Solutions.
RSVP to Carrie Richardson- 901-374-0954 or crichardson@jcpmemphis.org
218total visits,1visits today