Arts & Culture
CentreStage Theatre's Judgment at Nuremberg Examines Historic, Current Issues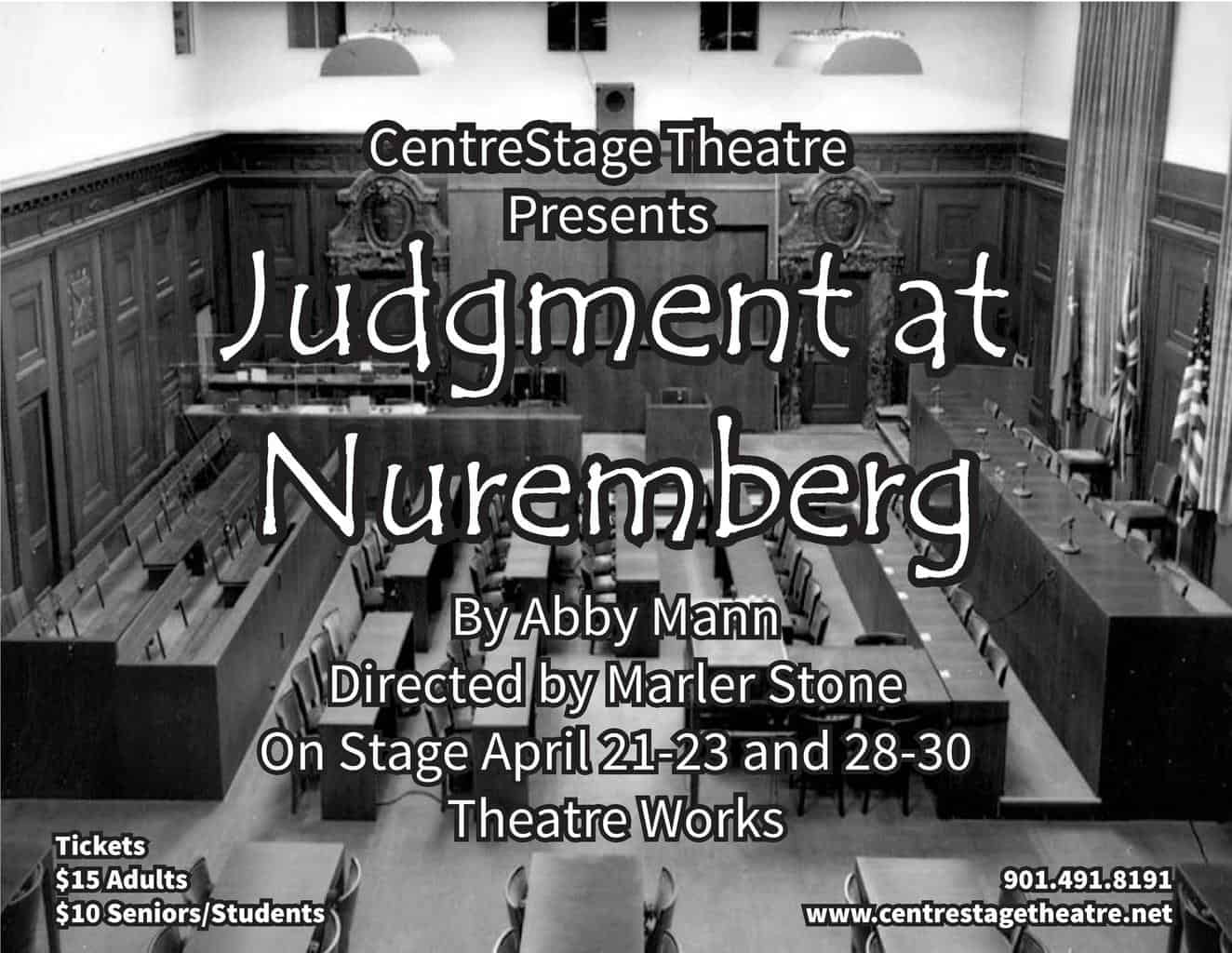 CentreStage Theatre presents one of the classic courtroom dramas: Judgment at Nuremberg, which examines responsibility and justice in post-war Germany.
Listen to cast members Skip Howard and Evan Mann discuss their staging of the play on WKNO's Checking on the Arts. 
 CentreStage Theatre, in partnership with Facing History and Ourselves, presents one of the classic courtroom dramas for the stage: Judgment at Nuremberg, which examines the gray area between responsibility and justice in post-war Germany. Originally presented as a riveting teleplay under the Playhouse 90 banner in 1959, Judgment at Nuremberg continued life as an Academy Award-winning Stanley Kramer film in 1961, and was only recently adapted as a stage play in 2001.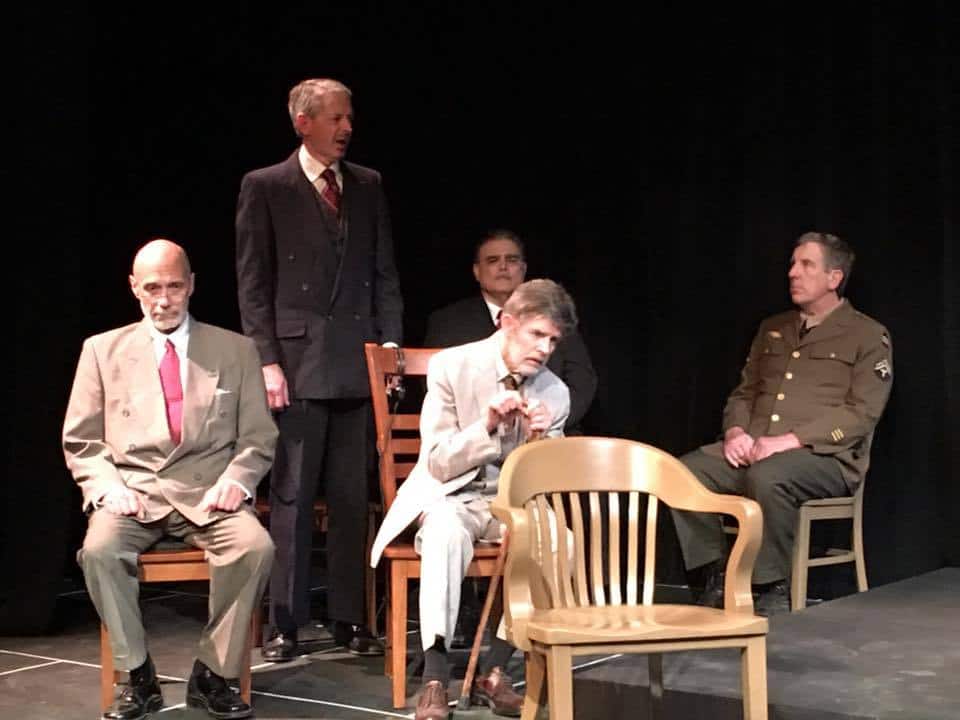 The themes explored in this play cover much broader and deeper ground: how compassion can become secondary to the rule of law; how human rights can be compromised during times of conflict; and how politics plays a role in dealing with genocide — issues which remain sadly relevant today.
Judgment at Nuremberg poses a number of difficult questions: How can indefensible crimes be defended? How does a judge, committed to the law, enforce immoral and vicious crimes against humanity? Why, in the aftermath of World War II, did America pressure the courts to be lenient on the defendants? And, critically, what does America do when our foreign policy interests clash with our stated beliefs in life, liberty and the pursuit of happiness?
In this absorbing and complex drama, a cast of unforgettable characters play out their high stakes game against the backdrop of a looming Cold War, shifting political alliances, and the shocking and vivid memories of the Holocaust and World War II.
Facing History and Ourselves was founded in 1976 by former Memphian Margot Stern Strom. It is a non-profit international educational and professional development organization whose stated mission is to "engage students of diverse backgrounds in an examination of racism, prejudice, and antisemitism in order to promote the development of a more humane and informed citizenry." By studying the historical development of the Holocaust and other examples of genocide, students make the essential connection between history and the moral choices they confront in their own lives.
Judgment at Nuremberg will be performed at TheatreWorks, 2085 Monroe Avenue, Memphis, TN 38104 from April 21 – 30, 2017 on Fridays, Saturdays at 8 p.m. and Sundays at p.m. Tickets may be purchased at the door or online at www.centrestagetheatre.net.Tickets: $15, Adults; $10, Seniors/Students.
297total visits,1visits today