People
Camp Ramah Yachad: Vital Jewish Experiences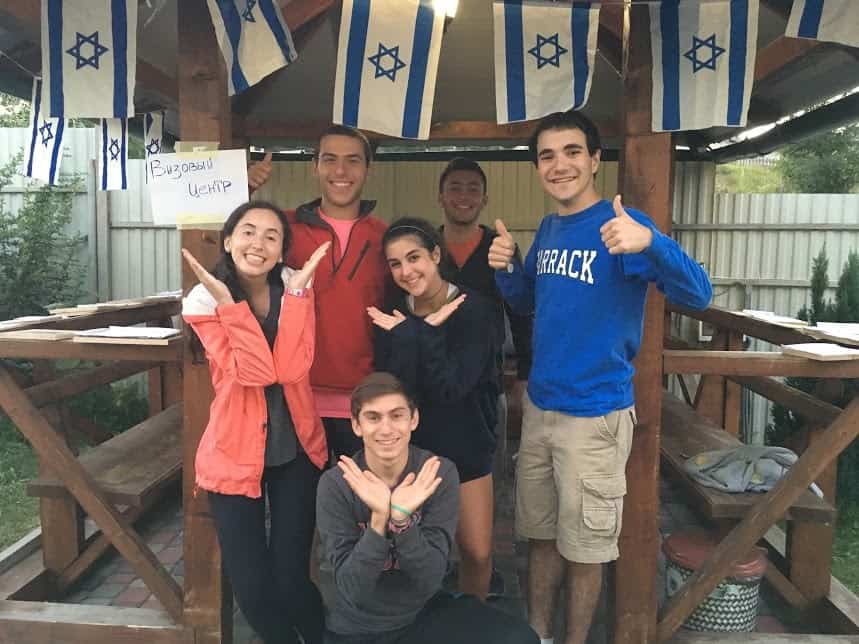 By Annabelle Baer
Last summer, I spent two weeks at a Russian-speaking Jewish summer camp in Ukraine. Eleven Jewish teens, including myself, represented different Ramah camps as counselors at Camp Ramah Yachad. With Judaism as our common bond, and Hebrew as our common language, this was one of the hardest, yet most fulfilling experiences of my life.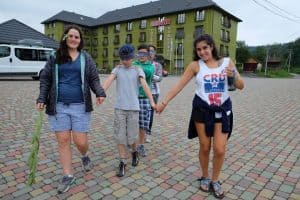 For some of the 150 Ukrainian campers, ten days each year at Ramah Yachad is the only Jewish experience they get. On our first Shabbat, I was greatly disappointed in how few campers were singing along with us in the Shabbat songs and prayers. I realized that this day of learning and praying and singing was a completely new experience for some. Still, we sang loudly in hopes to share our enthusiasm.
On the following Friday afternoon, my co-counselors and I decided to teach our campers Shabbat songs in Hebrew. Our expectations were not high. American kids are usually more enthused by playing sports on Friday afternoons than by learning Shabbat songs. Instead, this group of Ukrainian campers eagerly sang what we taught them, begging us to teach them more. I felt that these kids wanted to learn everything that we could teach them and sing these songs as loudly as they could.
Our Ukrainian campers made as much of an impact on us as we did on them. For many kids at Ramah Yachad, this camp is their only Jewish experience each year. Though some Ukrainians may practice Judaism at home, some have never even opened a siddur. Living in Ukraine has lead many Jewish communities to secularization that does not allow campers a rich Jewish community. Despite these campers' lack of resources, they did not demonstrate lack of interest, but a true love for what they were learning. They created an incredible Jewish environment for me and were not even aware of its beauty.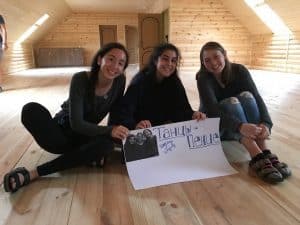 At Ramah Yachad, I saw a large need to expand the small gains that we, as a camp, created in ten days. Many of these campers are poor, and almost all lack strong Jewish communities. At this camp, the kids learn about Judaism and Israel while befriending and making connections with other Jewish kids from across Ukraine. However, the Jewish resources in Ukraine allowing campers of a lesser socio-economic background to attend are scarce.
I, along with my American co-counselors felt the strong need to do what we can to help. We want to see more Ukrainian children have the opportunity to attend this Jewish summer camp. We created a GoFundMe in order to raise scholarship funds that will help send more children to this camp. We want to give these Ukrainian kids the chance to build a strong Jewish identity at Ramah Yachad, just as we gained ours from camp Ramah in America.
Please contact the author, Annabelle Baer, if you'd like to know more about supporting Camp Ramah Yachad. Send an email to: annabelle.baer@gmail.com.  
17total visits,2visits today