People
Alex Agranov: My Teen Israel Experience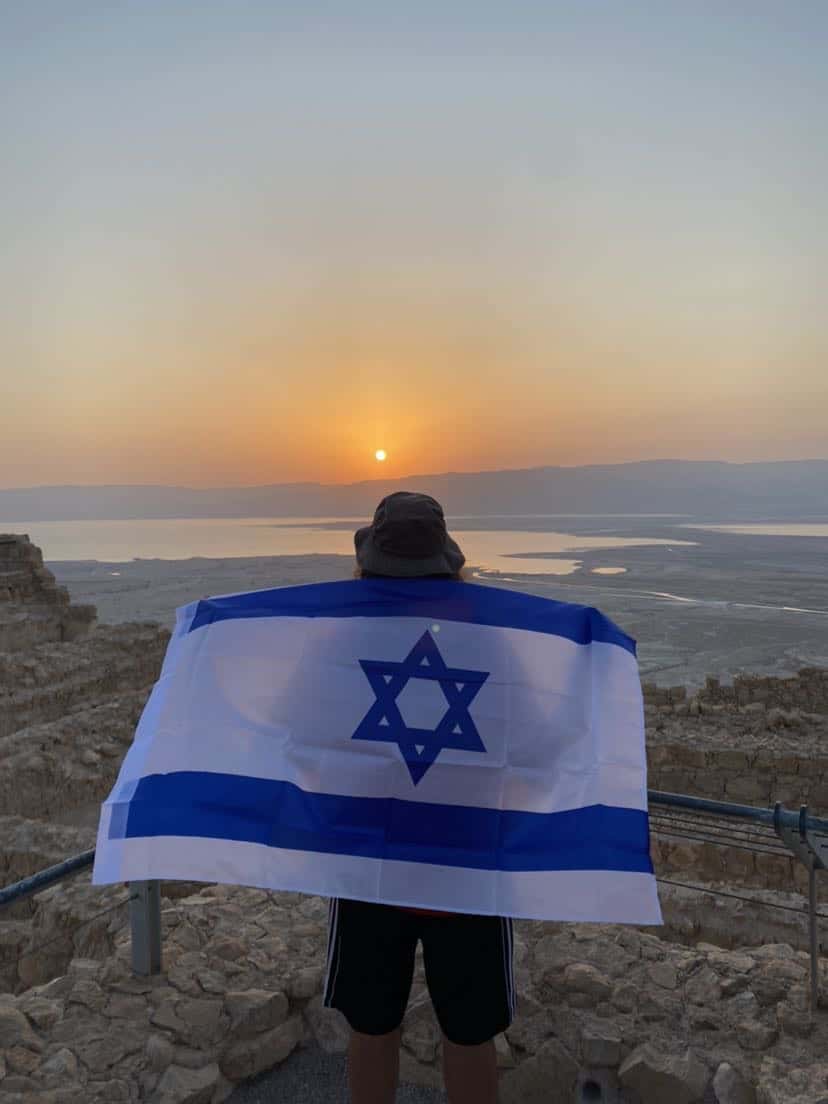 Alex Agranov, son of Dana and Seth Agranov, is a senior at Crosstown High School. Memphis Jewish Federation's Lemsky Endowment Fund provided him with a Teen Israel Experience grant to help offset the costs of his BBYO Israel Journey program in Israel. All rising high school juniors and seniors in the Memphis Jewish community are eligible for grants of up to $3,000 to attend a recognized teen summer or semester program in Israel. Teen Israel Experience applications for summer 2022 will open online on November 1, 2021.
By Alex Agranov
During the summer, I was privileged enough to go to Israel with BBYO, where I was able to meet many new people and travel all around the country. Over the three weeks, I was there, I can recall the times I wished the trip would never end and I could stay in Israel for longer.
 
When I flew from Nashville to Newark in early July, I was not sure what to expect. I did not know anyone on this trip, and I was very nervous. However, after a small security threat at the airport, and a laughable first hotel, the fear went away quickly, as we all had something to talk about which led to everyone becoming friends within the first few days.
 
One of the most memorable experiences within the first few days was touring the old city. Not only did I get to try real Israeli food for the first time, but I also felt the most Jewish I ever felt. As someone who doesn't consider himself a religious person, visiting the Western Wall was a landmark I can remember visiting and proudly saying, "I am a Jew." Later that week, our tour guide, Adam, encouraged us to let ourselves define our own Judaism. This is a lesson I hold close to me, as I do not think a religious book should force someone to partake in certain actions.
 
After we went surfing in Haifa, the trip really started to go by much faster than I would have liked. I remember visiting Tel Aviv and staying at the worst hotel I had ever been to in my life. This was something everyone laughed about, and we could not wait to get out of there. We then stayed in a kibbutz outside of Eilat and I remember seeing how interesting it was to see what communal living could look like and how a community like that could solve problems.
 
The next day, we traveled to the Bedouin Tents, where we spent the night and hiked Masada at four in the morning. While no one really got any sleep at the tents, it was a really enjoyable experience. There were many other trips there and meeting new people became something to look forward to. Hiking Masada was enjoyable, not only because of the view up there but the story behind the civilization.
 
Lastly, spending the last Shabbat in Jerusalem was one the greatest weekends I have ever had in my life. Not only did my friends and I spend the most time together here, but we realized this was an experience none of us would ever forget. We ended the trip with a tree-planting ceremony and a group reflection that was full of laughter and tears before we had to go to the airport.
 
Overall, my trip to Israel is something I will never forget. I will always look back and cherish the greatest three weeks of my life filled with meeting people I remain in contact with and funny events. I hope to one day return to Israel with Birthright and capture some of the same experiences that I did this summer. Thank you to Memphis Jewish Federation's Lemsky Endowment Fund for helping to make my BBYO Israel Journey summer experience possible.
Total Page Visits: 552 - Today Page Visits: 2
Tags:
Alex Agranov
,
Israel
,
JCP Memphis
,
Jewish Community Partners
,
Jewish Foundation of Memphis
,
Jewish life in Memphis
,
Jewish Memphis
,
Lemsky
,
Lemsky Endowment Fund
,
Lemsky grants
,
Memphis Jewish Community
,
Memphis Jewish Federation
,
Memphis Jewish life
,
Memphis Jewish Population
,
Memphis Jews
,
Teen Israel Experience