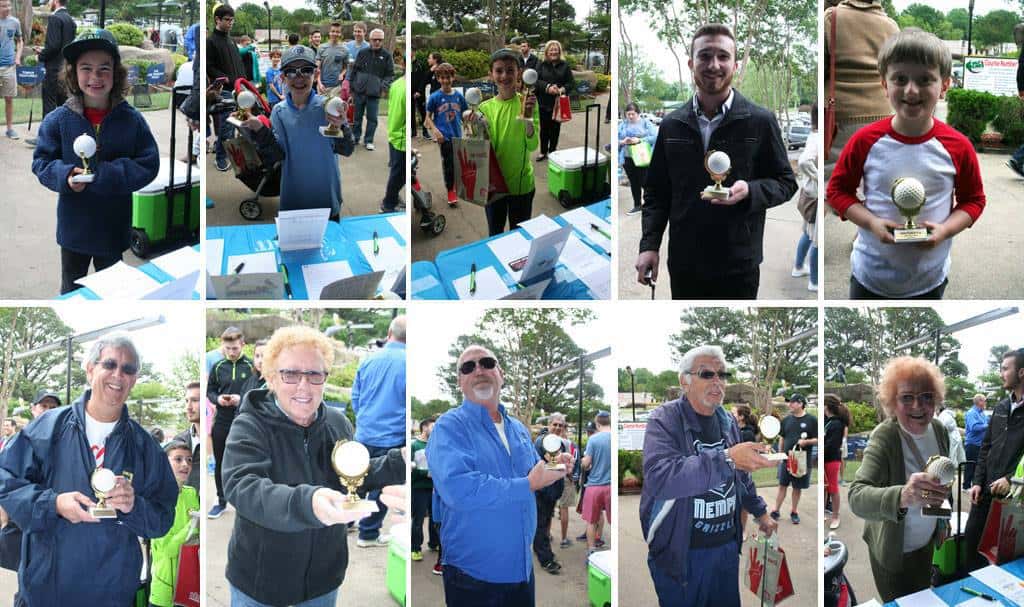 The 2018 Yiddishe Cup has been rescheduled for weather- new date and time is Sunday, April 29, 12:00 P.M. to 1:30 P.M. 
The Morris S. Fogelman Jewish Student Center at the University of Memphis in conjunction with the newly-formed Rhodes College Hillel is pleased to announce The 2018 Yiddishe Cup which will be held on Sunday, April 29, 2018 at 12:00 PM at Golf & Games located at 5484 Summer Avenue. This year's event will be chaired by Lawson Arney and Stacy Canales, in cooperation with the University of Memphis Advisory Board, chaired by Hal Fogelman, and the Rhodes College Advisory Board, chaired by Wendy Rotter. Students from both campuses also play an integral role in planning and organizing the event.
A $36 contribution includes a team of up to four people, along with the opportunity to win special prizes for a hole-in-one and other categories. The event is open to people of all ages and makes for a great family outing.
In addition, there are several other ways to support Hillels of Memphis through this fundraiser. Sponsorship opportunities begin at $118. Local businesses can also submit gift cards for the silent auction.
All proceeds directly benefit Hillels of Memphis. Hillel serves as a home away from home for Jewish students and provides educational, social, and communal programming and events throughout the year.  This year marks the launch of the Hillel at Rhodes College. Rhodes College is home to approximately 70 Jewish students and the Hillel is quickly becoming an integral part of the campus community.
For more sponsorship and registration information, or to donate to the silent auction, contact Rabbi Jeremy Simons at Hillel of Memphis at 901.452.2453 or email rabbijeremy@hillelsofmemphis.org.
1325total visits,2visits today
Tags:
Hillel U of Memphis
,
Hillels of Memphis
,
Hillels of Memphis Rhodes
,
Hillels of Memphis Rhodes College
,
Hillels of Memphis University of Memphis
,
JCP Memphis
,
Jewish Community Partners
,
Jewish Foundation of Memphis
,
Jewish Memphis
,
Memphis Jewish Community
,
Memphis Jewish Federation
,
Memphis Jewish life
,
Memphis Jewish Population
,
Memphis Jews
,
Rhodes College
,
U of Memphis Hillel
,
University of Memphis Hillel
,
Yiddishe Cup
,
Yiddishe Cup Memphis